PHOTO LINK—>>   https://photos.app.goo.gl/rs5htExrFfdfx5Tp2
The end of 2017 was for us spent in Marathon at Boot Key Harbor on a mooring ball.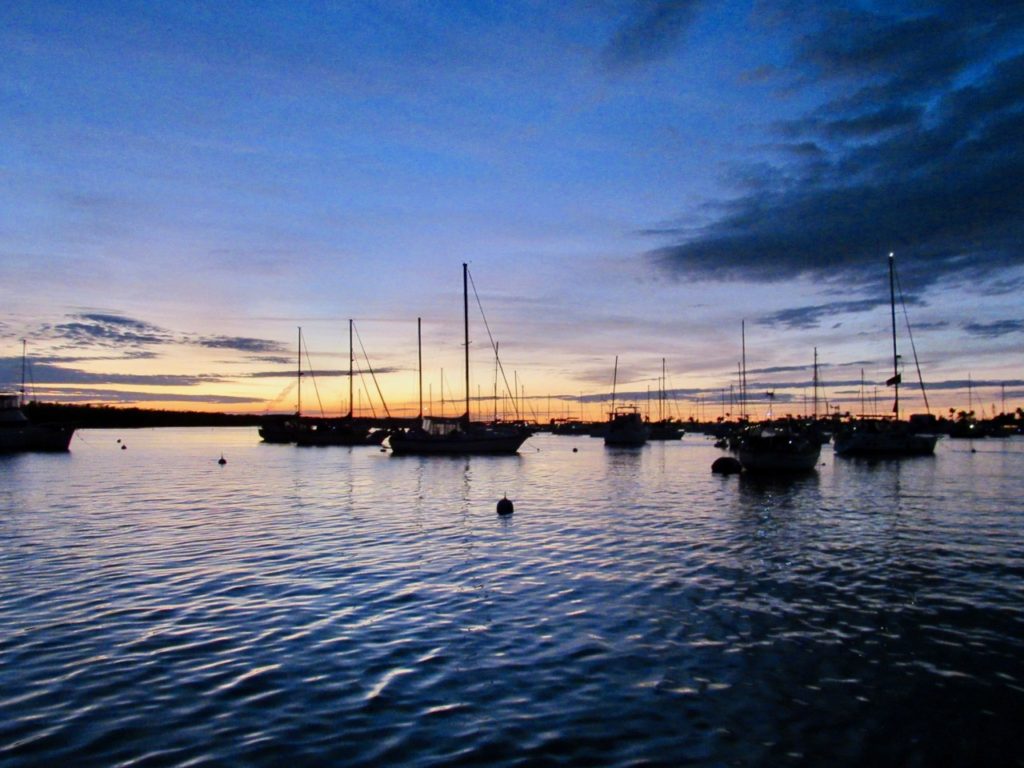 We had left Vero Beach and headed south on the UCW to Fort Pierce where we headed out the waterway to the open sea. With the sails up we sailed comfortably south through the rest of the day and the night to reach our destination of an anchorage south of Miami, near No-name Harbor Biscayne Bay. (The weather while good was VERY COLD, as can be seen below)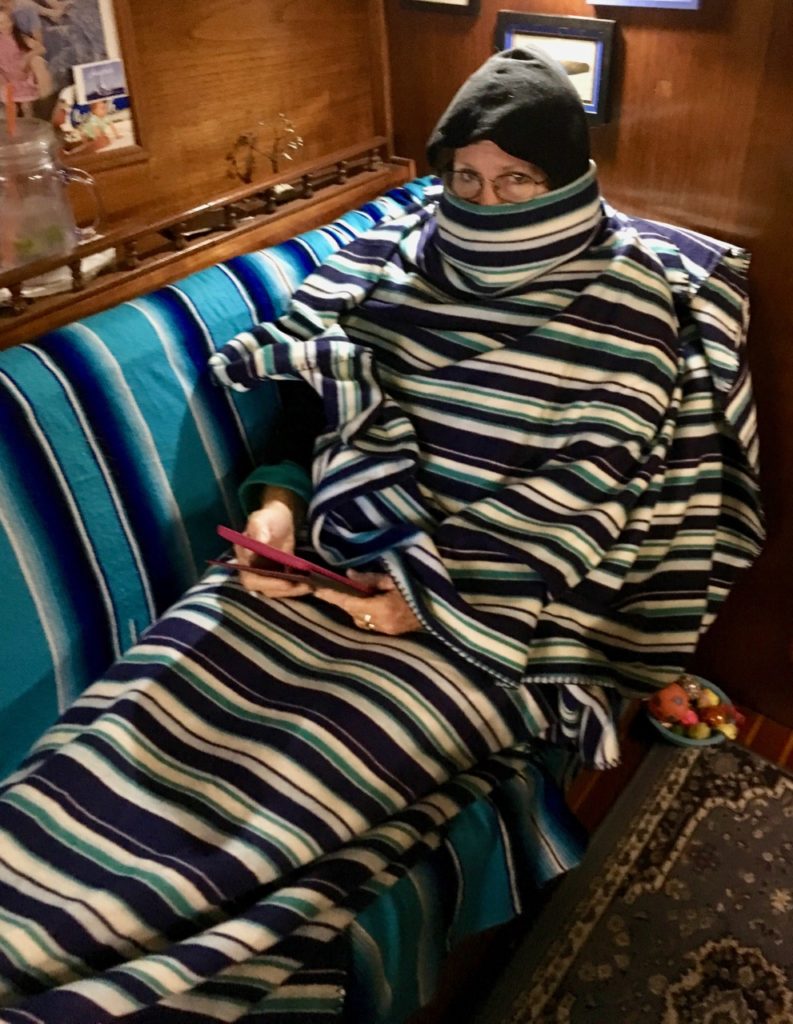 Overall it was a very good 132-mile passage with only one scare. As we were passing the Lake Worth area in the late evening it was quite busy with watercraft of all types so John was in the cockpit with me, thank goodness!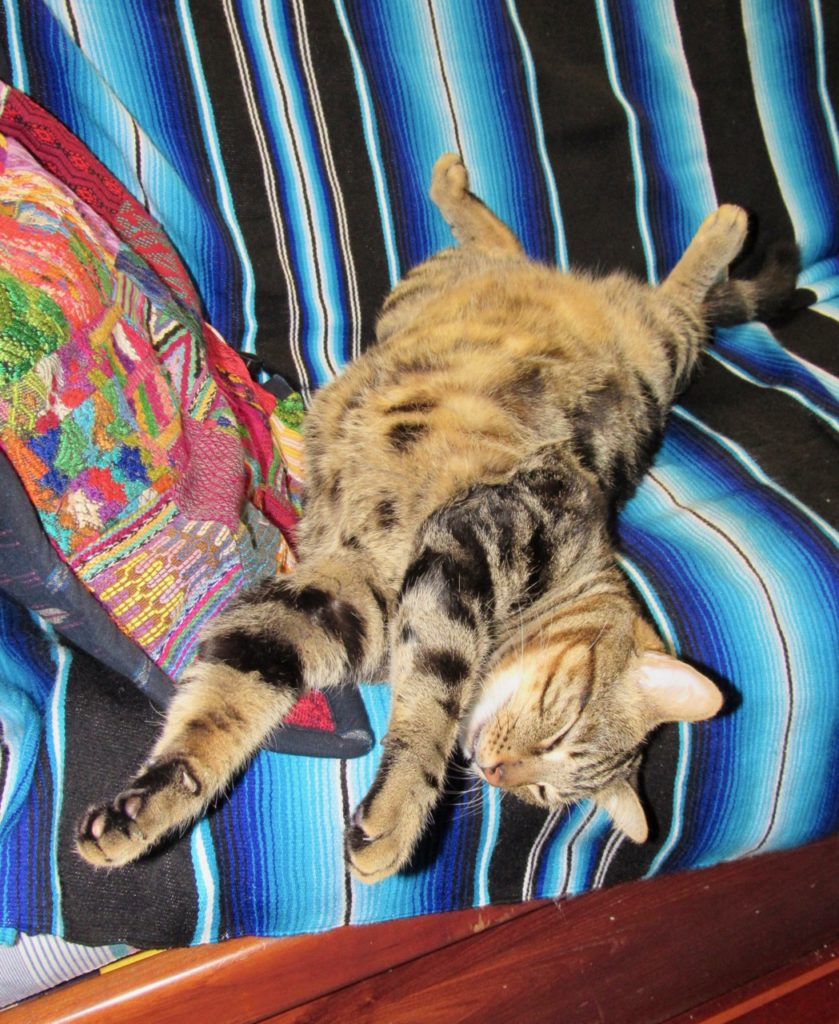 We has just crossed the main channel leading into the Lake Worth Harbor, we thought we had cleared all the ships that were entering when the AIS alarm went off…. Dangerous Target!! Dangerous Target!!
Suddenly from our starboard aft we could see a huge ship coming straight for us. John spun the wheel to starboard to do a sudden about turn, sails went all over the place, but thank goodness the engine had been running too and we were able to avoid a collision. The ship skimmed by, never even knowing we were there. That was when we decided to get an AIS transceiver…. this sends out a warning to others of our presence. We had for the past years only had a receiver, which alerted us to the presence of ships. Anyway we were safe, lesson learned and our AIS has already arrived and is being installed by John.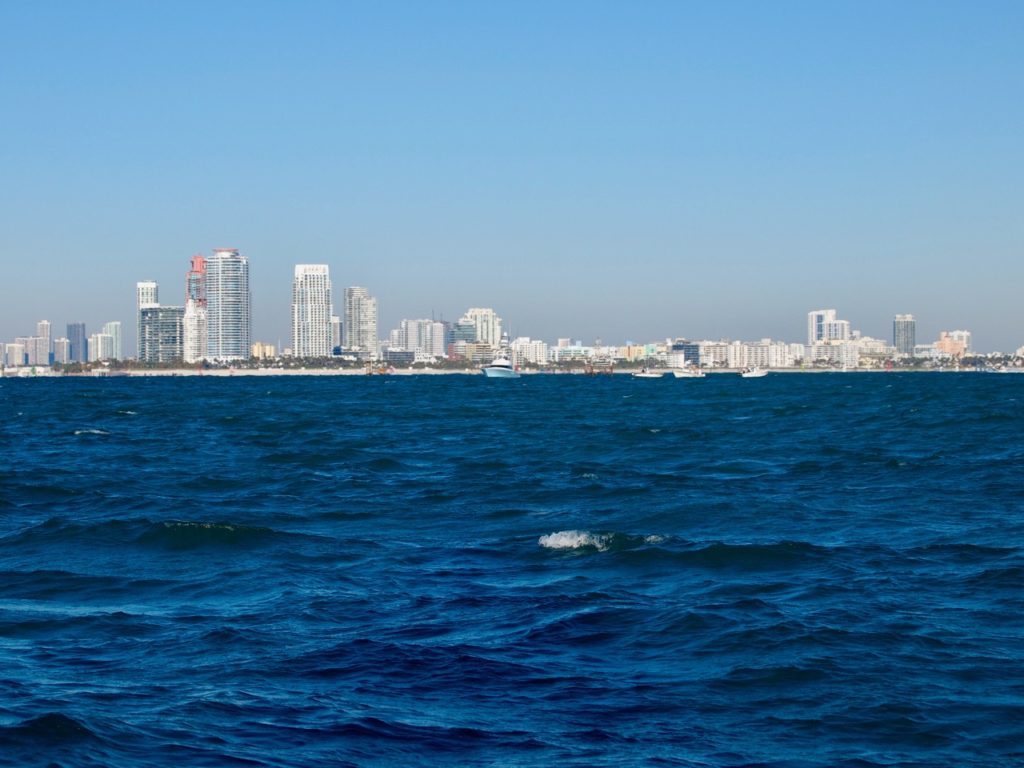 Arising early we left from Biscayne Bay and motor-sailed to an anchorage by Tavernier Cay. There we had a very peaceful evening in a quiet anchorage. Again early the next day we set off on our final leg south. There was no wind so it was a motoring day spent avoiding the numerous crab pot floats/buoys for 45 odd miles to Marathon.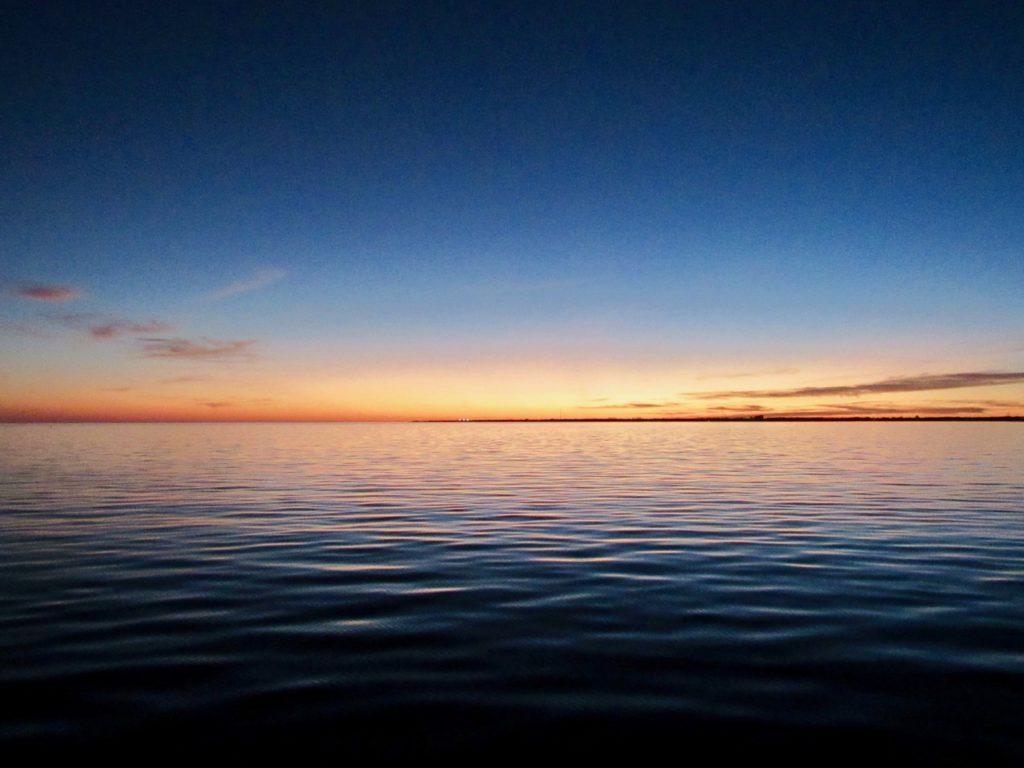 Marathon was hit very badly in the recent hurricanes, but we have found that the area has recovered remarkably well. There is still work to be completed and rubbish still to be disposed, but all businesses are up and running and everything is returning to "normal".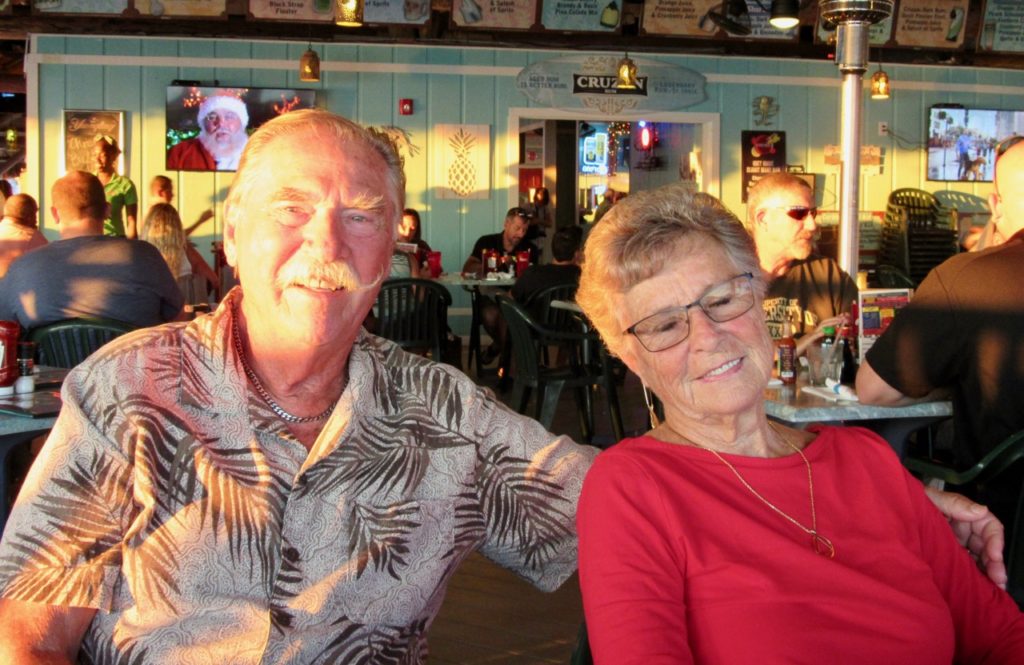 Here we met up with friends Leta and Roland on Kokomo and Bill and Mara on Puddle Jumper from our first Bahamas trip 5 years previously. It was fun chatting about old times. We went to a few musical evenings, including Christmas dinner at "The Sunset Grill".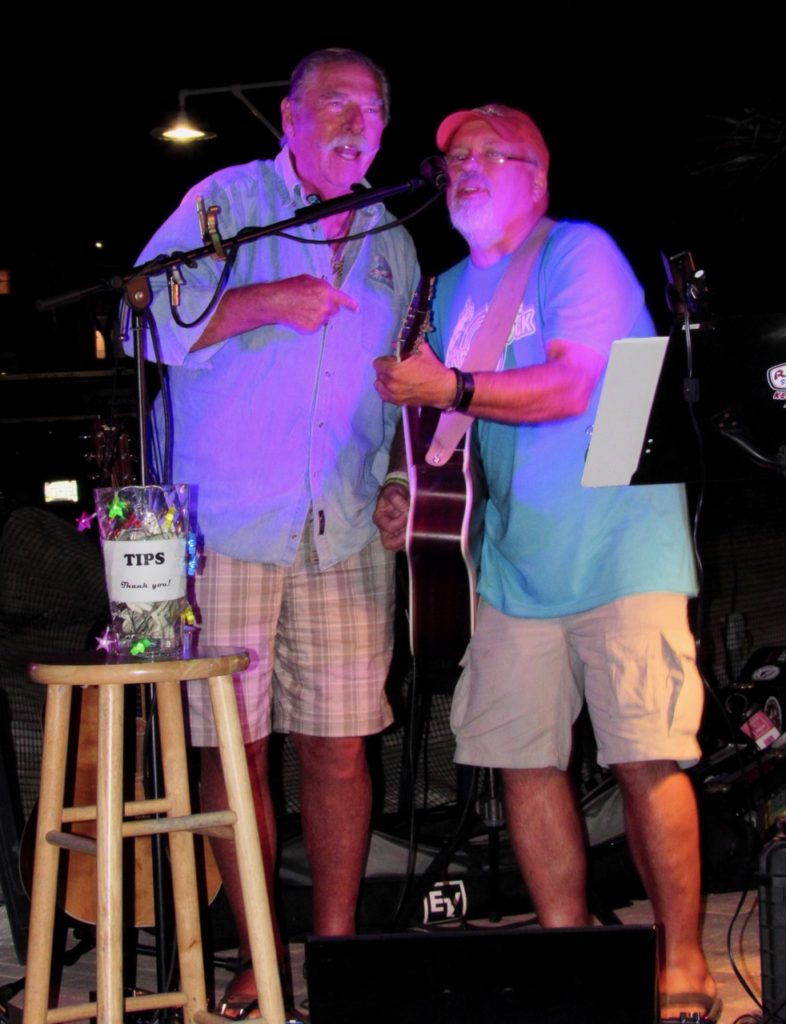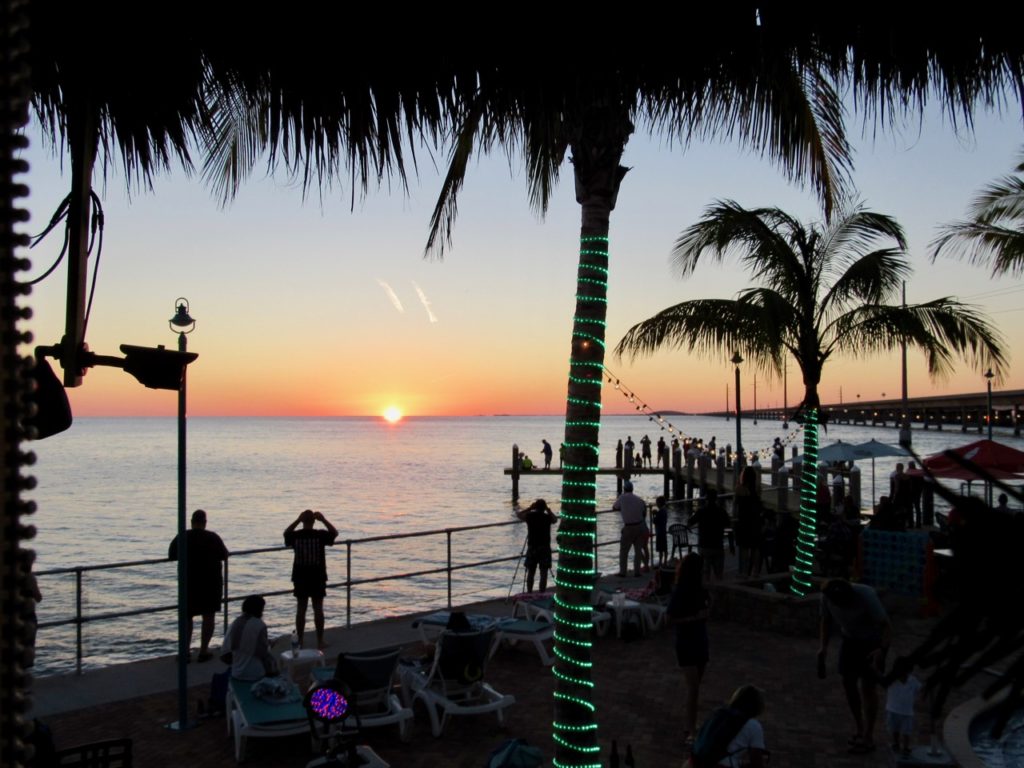 We had our bikes ashore and rode to the shops daily and took rides just to enjoy the ride too.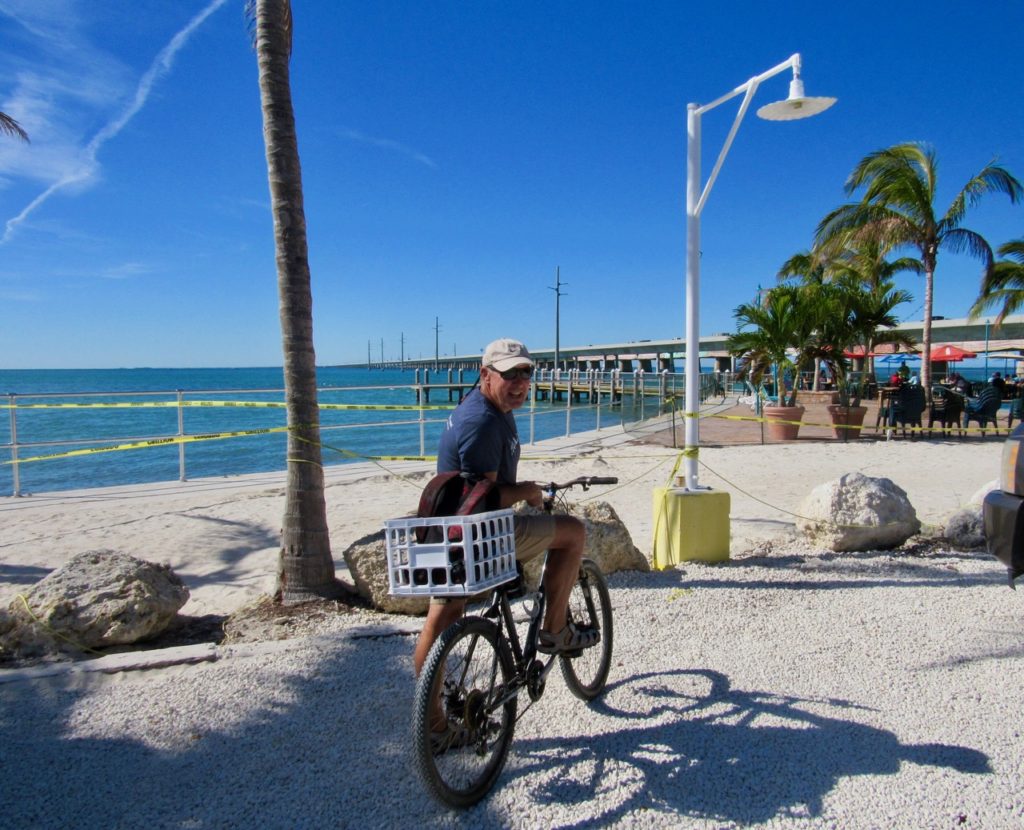 We ordered all that we needed and did all the chores necessary. And now are completing our "to do" list being almost ready to set off to Cuba.
"This world is but canvas to our imaginations."
― Henry David Thoreau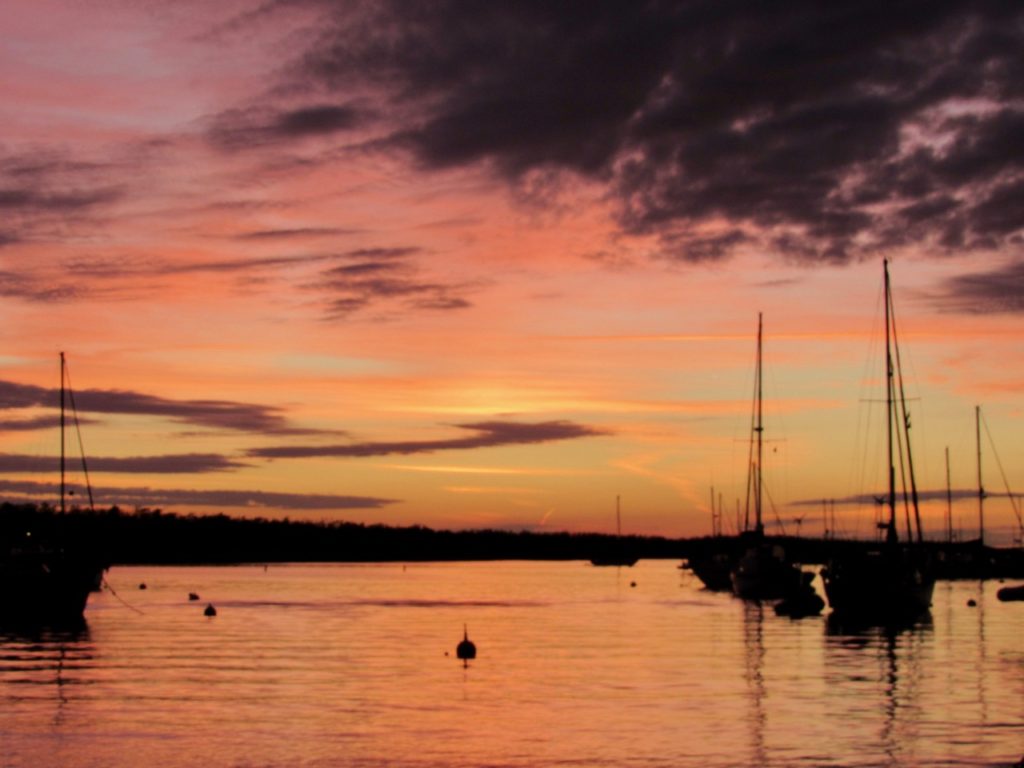 Please follow and like us: