PHOTO LINK —->>>   https://goo.gl/photos/kB4Luroc3zWj5gycA 
Boot Key, Marathon to …..
The time arrived for us to start to head to Bermuda,
so on the morning of May 5th we left Boot Key. We had heard over the radio the warning of some approaching showers, possible squalls, but John was confident all was fine. Once outside Boot Key Harbour we could see large black clouds approaching, then we could hear the distant sound of thunder.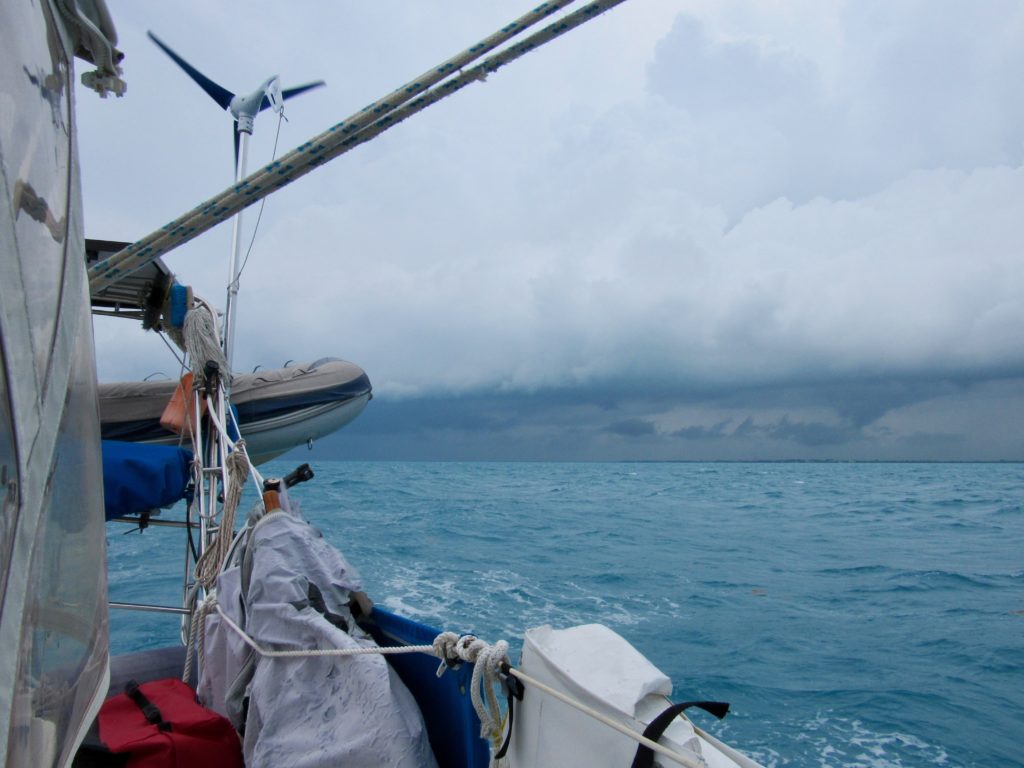 We were heading downwind with the main and jib out, but as the wind increased we brought in the jib, just in case…About an hour into our trip the black clouds had caught us and were right on top when WHAM! The wind just blew hard out of the opposing direction sending the main slamming kablam into a jibe, thank goodness for the preventer! This was short lasted as the wind came around again to behind us and just blew hard from downwind. There wasn't much rain but the wind reached 42 knots and there was still distant thunder rumbeling, we really only just had a glancing blow from this "front" that passed over.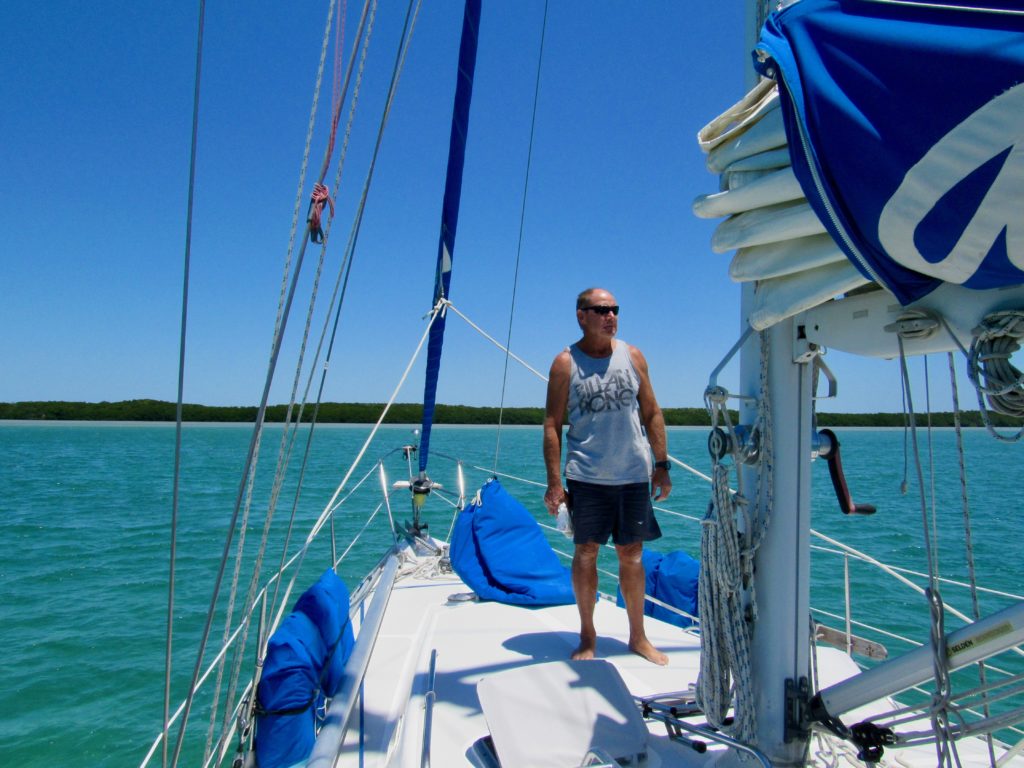 The winds decreased and we motor sailed to the Key Largo area, 49 miles in 8 hours. We anchored on the north side of the key in gusty conditions. During that night we were awakened twice by the anchor alarm, once was a false alarm with just a wind shift. The second time was the real alarm, our anchor was dragging and we were heading towards the shallows. So we attempted to re-anchor and finally found a spot on the south side of the key where it was more sheltered.
The next day the 6th May we really did every imaginable job on the boat in order to make her ready for the up-co0ming crossing to Bermuda. I basically stripped any loose items and packed them snugly into the bow cabin. The wind changed again so we moved once again into the inside – north side of the key, finally finding another spot to anchor.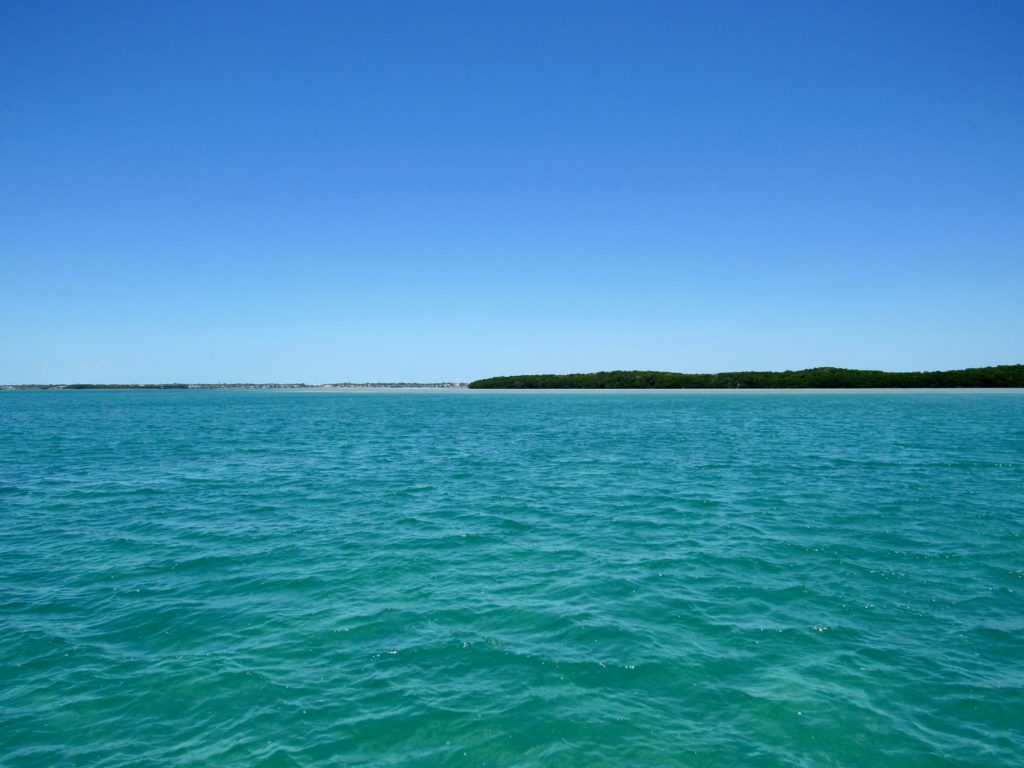 May 7th the wind was still blowing with too much north, so we delayed leaving, until noon. Then we set off for Bermuda.
It was a really lovely day, the waters were beautiful, the breeze was perfect, we saw dolphins jumping around the boat, the colours were just wonderful blues, turquoise and greens.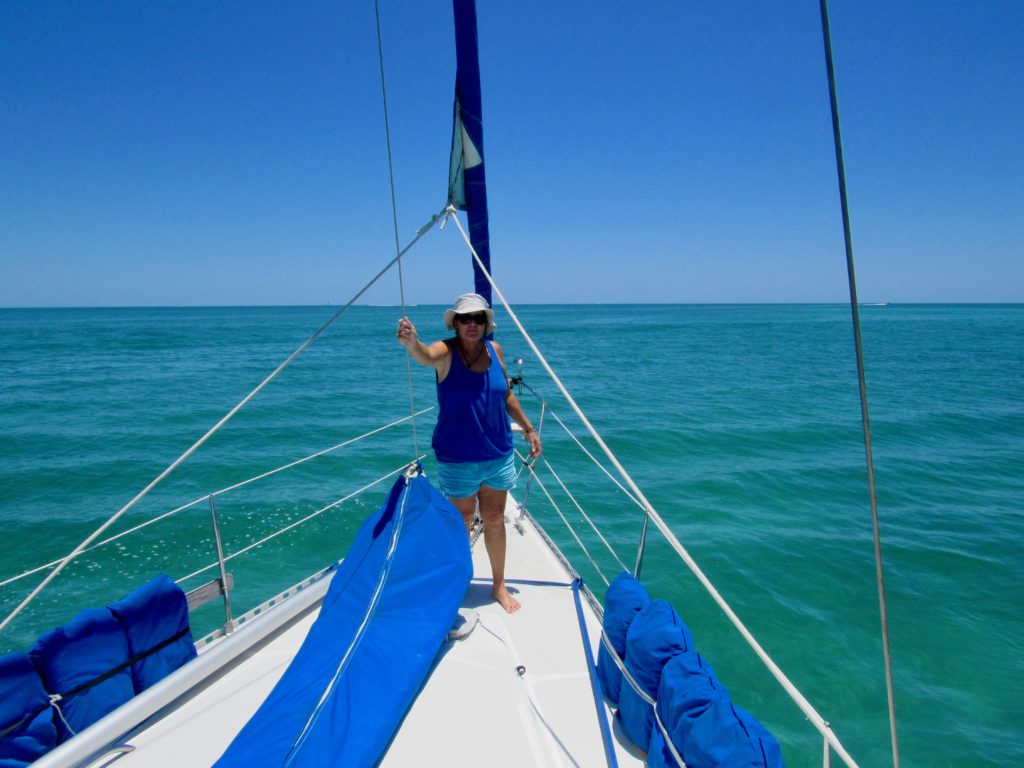 Off towards the North Bahamas coast we sailed due to the direction of the winds. However as the afternoon progressed so did the wind increase and as we were by this time in the Gulf Stream, the wave size mounted higher and higher as the wind was against the current of the Gulf Stream. It became quite rough so we altered our course to head more towards Bimini and out of the main flow of the Gulf Stream.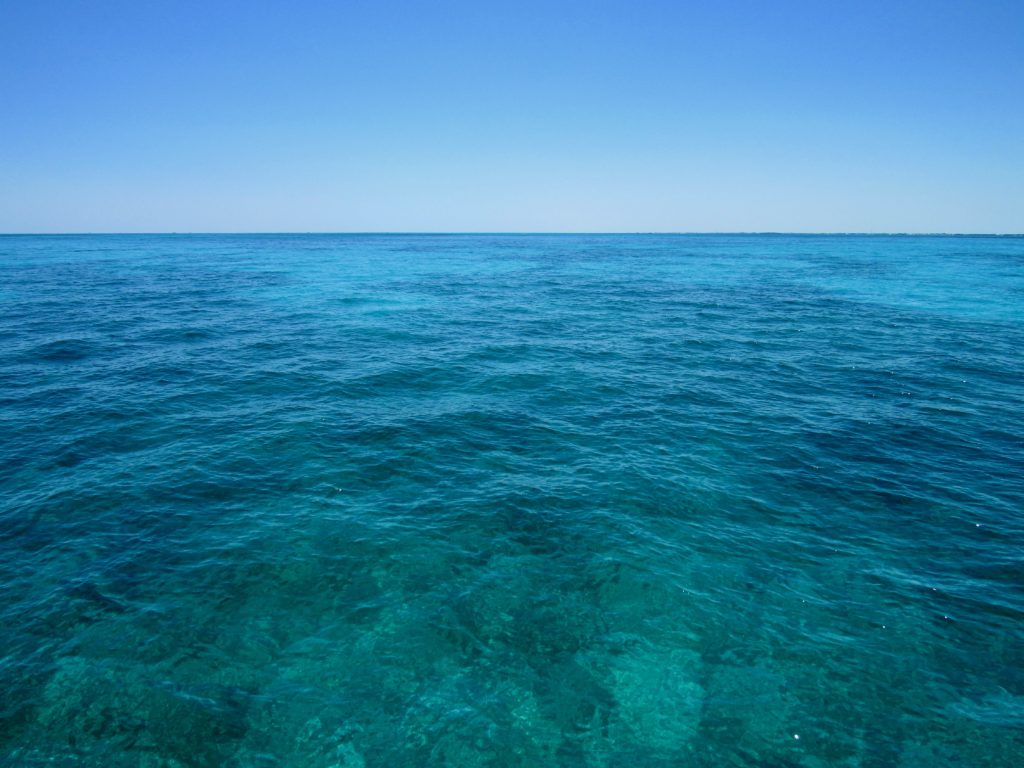 Sometime around 11:30pm when I was "sleeping" in the aft cabin, I was awakened by John who was exiting the engine room with a cup, which he said was oil, but not to worry as he had everything under control. About 20 minutes later there he was again, this time with a full pint cup of oil, but again John reassured me all was fine. However just a short while after that he was again in the engine compartment the entrance that opens into the shower and he said I'd better go up top to help out as we had a big problem.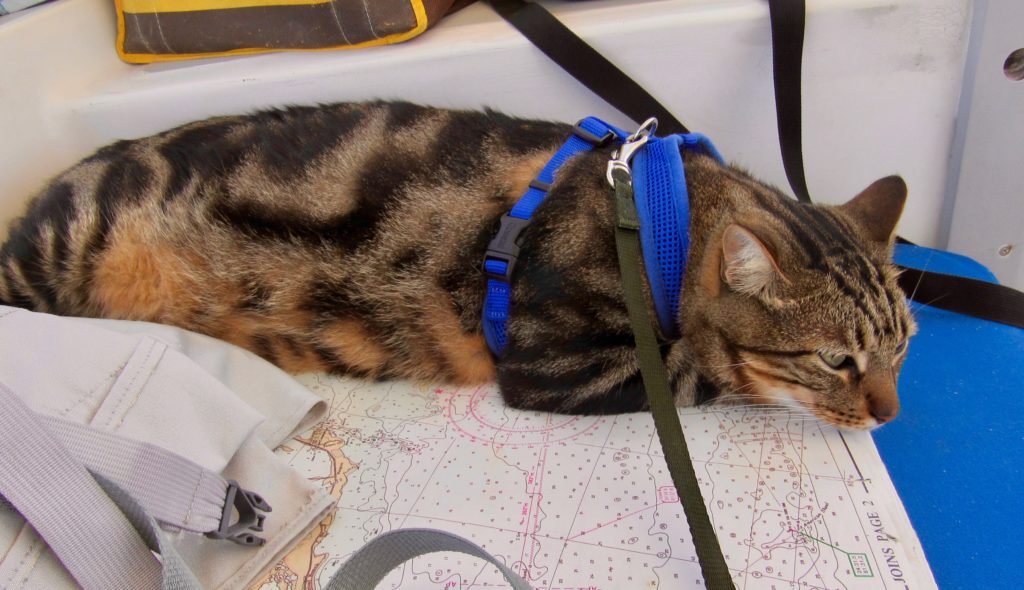 Well it turned out that an oil pipe had broken/cracked and we had an oil leak. As the wind had died we had been motor sailing, but now we turned off the engine while John attempted to fix the leak. Another problem was we were just off Fort Lauderdale, the second busiest cruise ship port in the world, and yes, there were cruise ships all around us. We had to contact several cruise ships to warn them of our position.
John was in the engine room with the stinking hot engine trying to fix a leak while I was in the cockpit keeping watch and starting the engine when instructed, with a large swell rolling the boat all over, and cruise ships stalking us.
Wellll, the pipe then broke right off and the engine sprayed oil all over the engine room and into the shower area….what a mess!! So now John had to try to rig a fix of this pipe. He tried plugging it with various homemade plugs, but they all blew out again spaying oil everywhere each time. Nothing was working, and then John saw we did not have any oil pressure! No oil pressure means no working engine. It was nearly 4 in the morning by then, so with nothing we could do we gave up and drifted along in the Gulf Stream.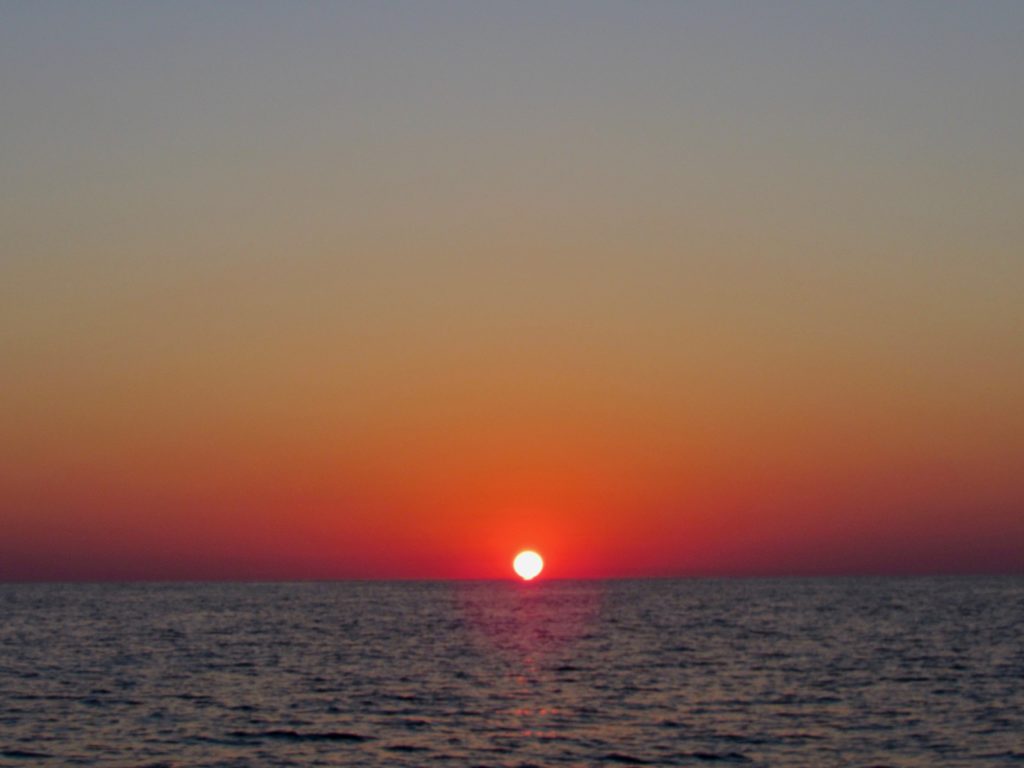 By morning we had contacted home using our sat phone, to tell one and all we thought the trip was cancelled. We contacted some friends in Florida to ask about the best place to make for to get engine repairers or as John thought a new engine. We were very sad, so depressed. We rested and drifted in the Gulf Stream trying to head for the Florida coast.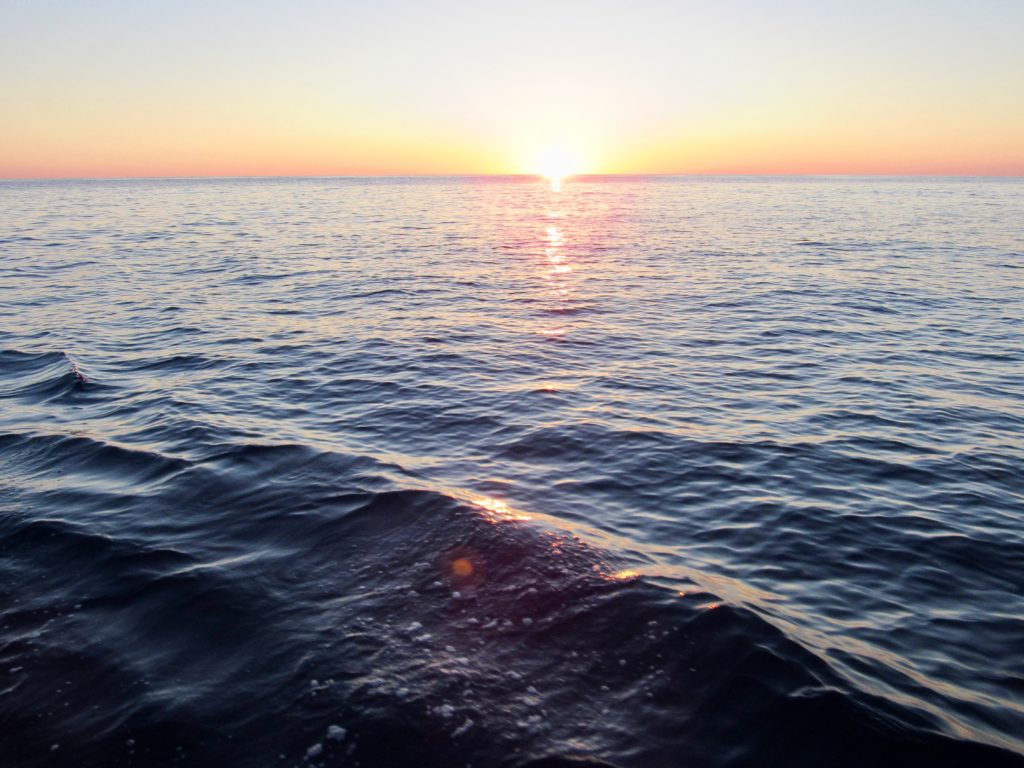 Around lunchtime, after some sleep,  John decided to have one last go. As the engine was cold he took off the whole piece which the pipe was on, plugged the hole with some epoxy we had, let it dry, filled the engine with a whole lot of oil we had on board and crossed our fingers it would work. Turning on the engine there was a slight flutter in the oil gauge, which told us we did actually have oil pressure, which was excellent news. John fed the engine as much oil as needed, started her up and voila we had oil pressure, the plug held and we were back on course. All we didn't have was an engine alarm as it had been dismantled, so we had to constantly watch the oil pressure if the engine was running, while on watch. It was such a relief to be back underway!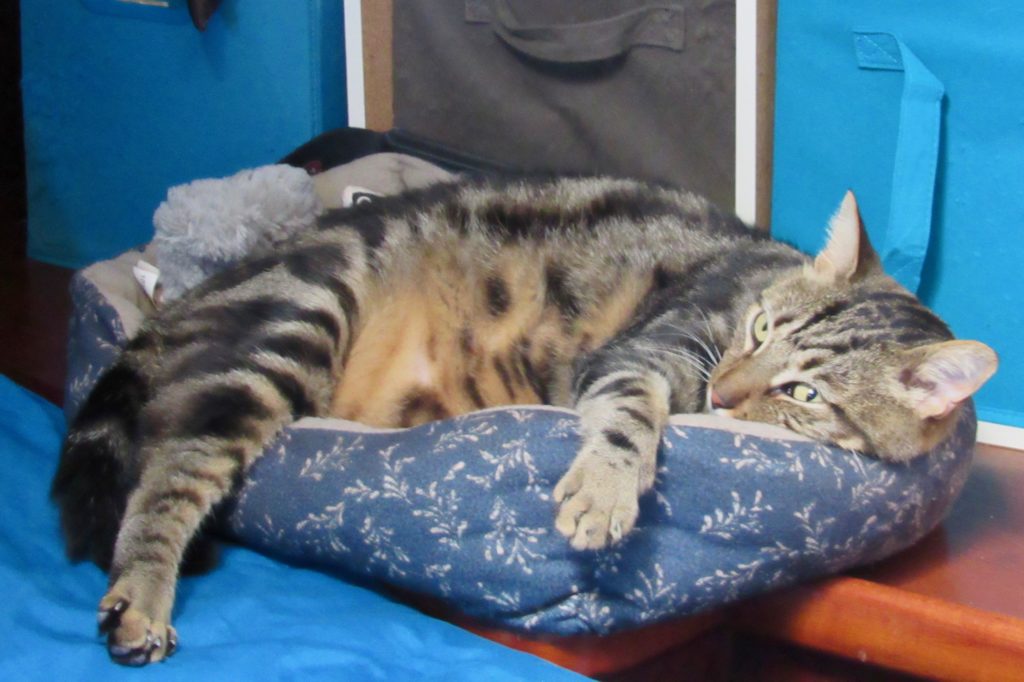 By this time it was May 8th, late afternoon, we had lost about 18 hours, but never mind, we were on the way again.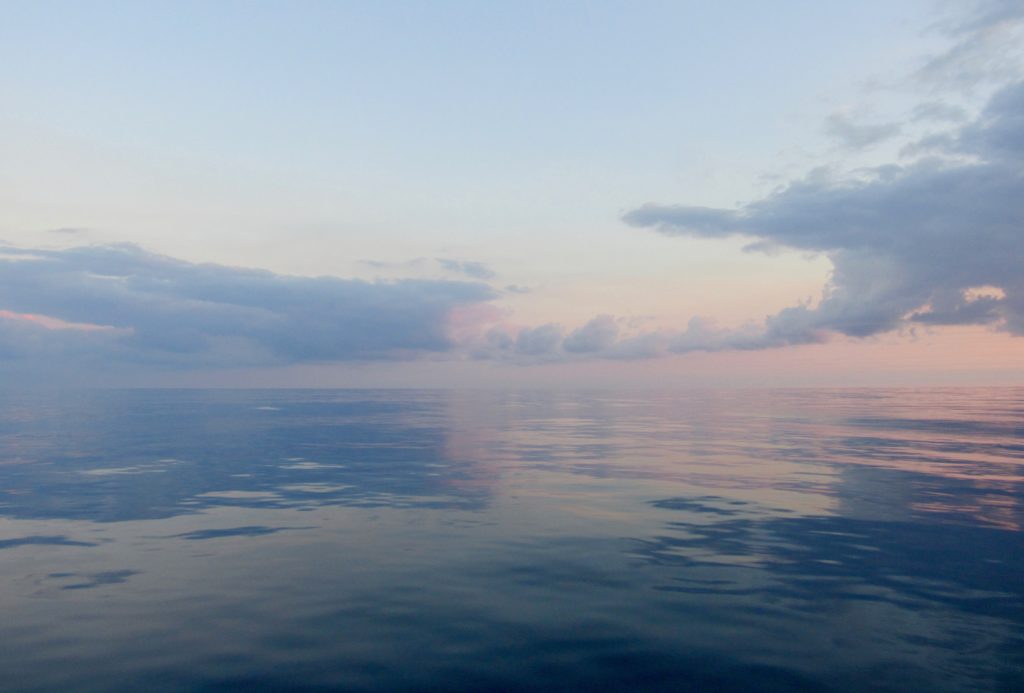 The following days and nights had winds of 10 – 15 knots or less, the seas were rolling swells, the skies were beautiful blue with white fluffy clouds, just lovely weather. At times the sea was so calm it was glassy and the sky and ocean blended together with no horizon being seen. We were just averaging about 5 knots, which meant we would take longer to get to Bermuda, but as it was so comfortable, we didn't care.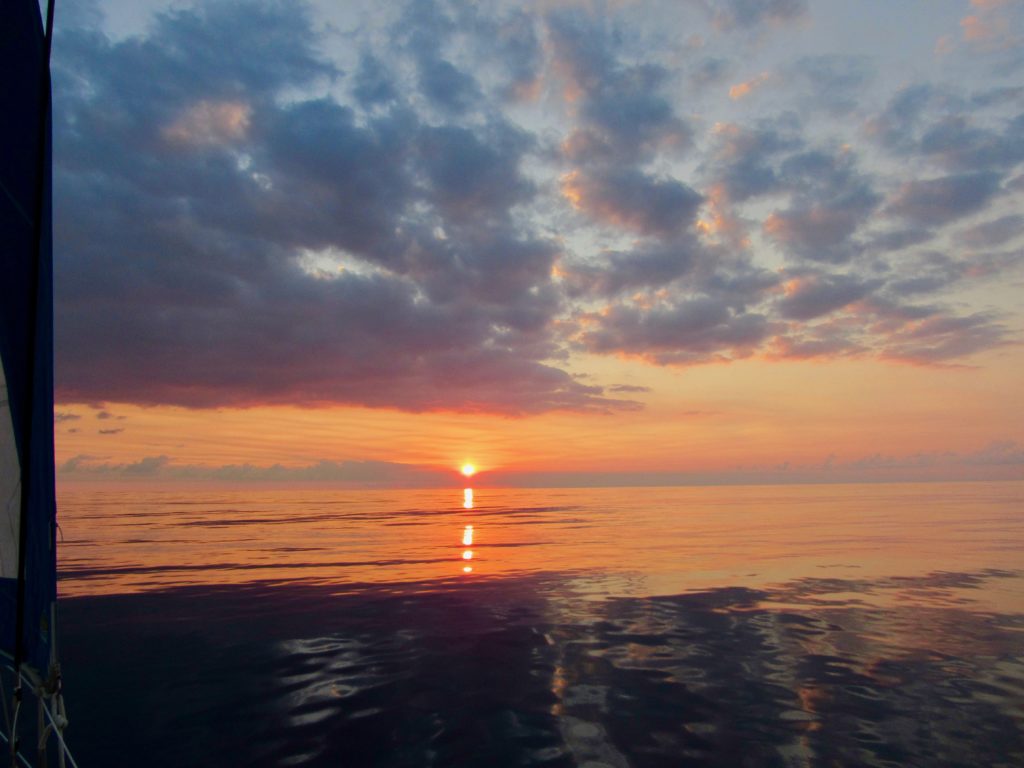 There then followed a couple of days with semi overcast conditions, it was misty at night, the wind did increase and with it the seas and it became quite rough making moving below deck or trying to stay in bed quite challenging, however, we didn't really mind as we were over halfway home.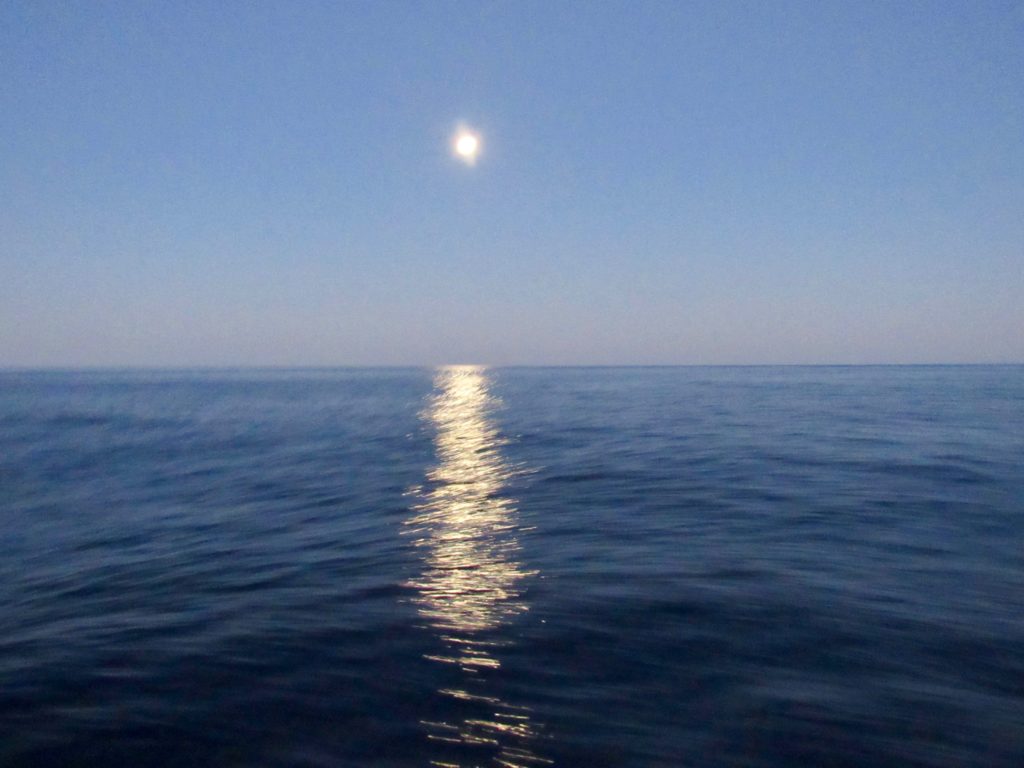 While out we had a wonderful full moon, saw dolphins, had Longtails – Bermuda tropic Birds flying around Aeeshah, saw Portuguese Men Of War and lots of seaweed, life was very peaceful each day just blending through the night into the next day. At night we found there were a surprising number of ships, several we had to contact, one of which we couldn't see his lights but knew from the radar was close.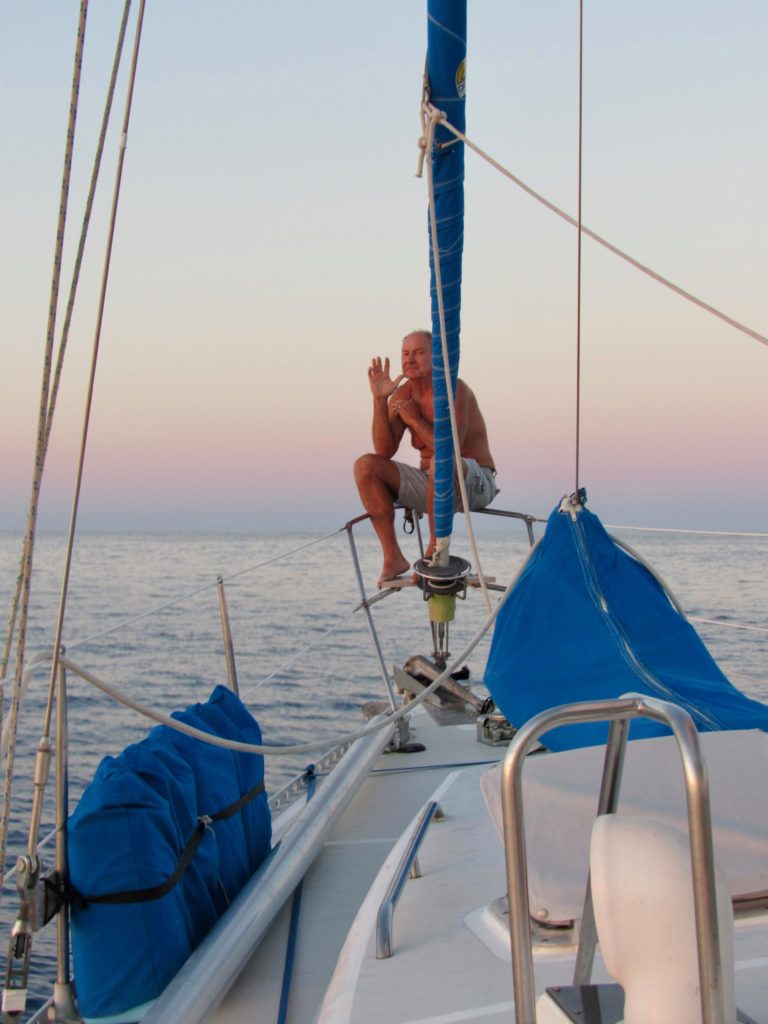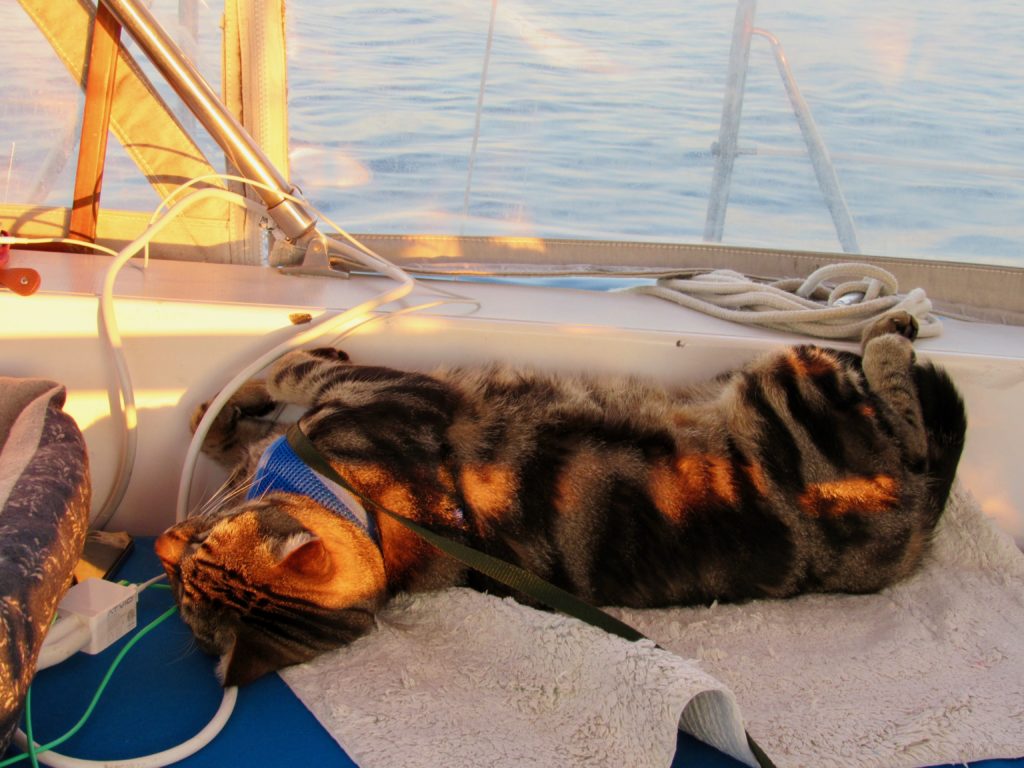 Bermuda…..
On the morning of May 16th, 9 days after we started I saw Bermuda in the distance. It was just a wonderful feeling to actually be heading home. Both John and I were overjoyed and very proud of our achievement.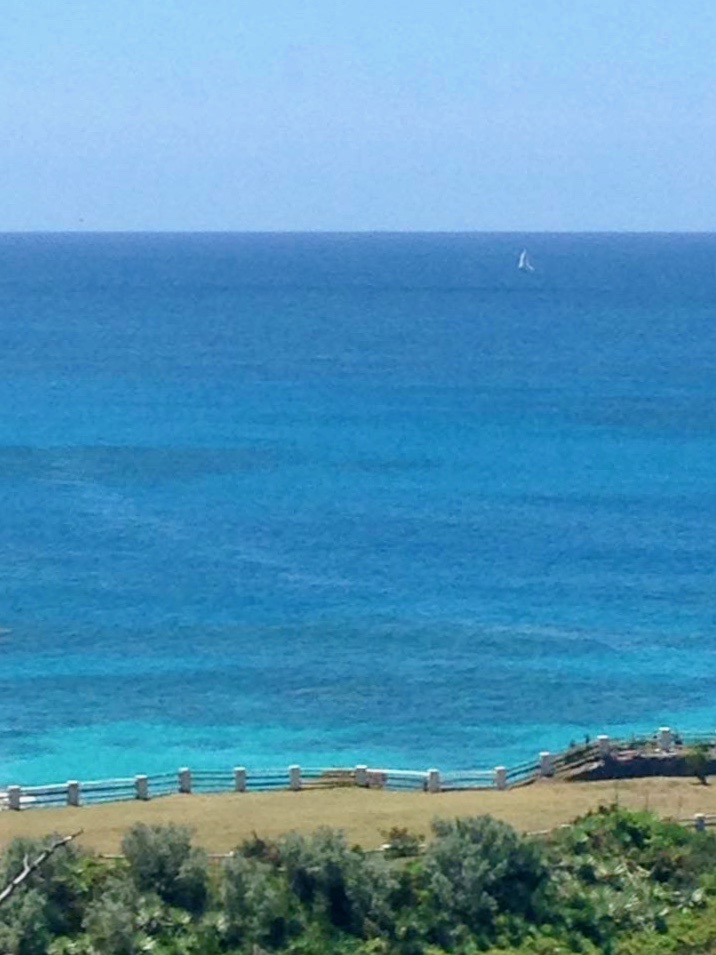 We sailed along the Southshore, our daughter Kate saw us from just below Gibbs Hill Lighthouse. We had been in contact with Bermuda Radio and welcomed home.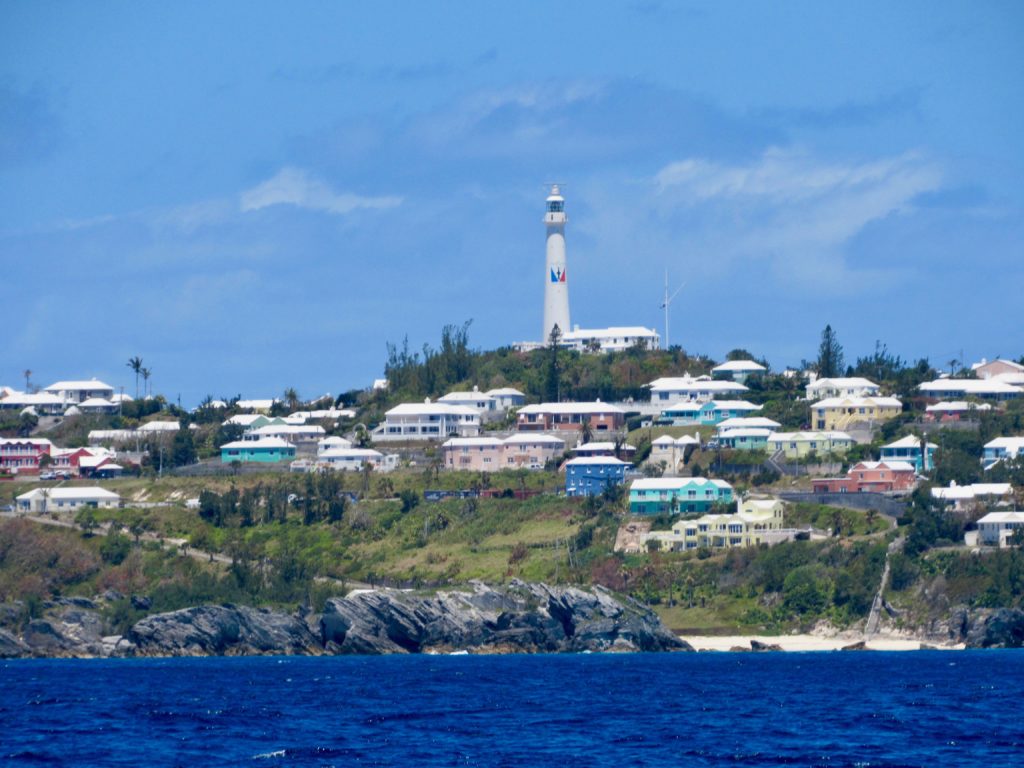 As we approached the Eastern end we could see other sailboats approaching too, we had not seen even 1 when we were crossing, now we could see over 8 others arriving too on slightly different courses. Through the Towne Cut we went and over to HMS Customs at Ordinance Island to check in.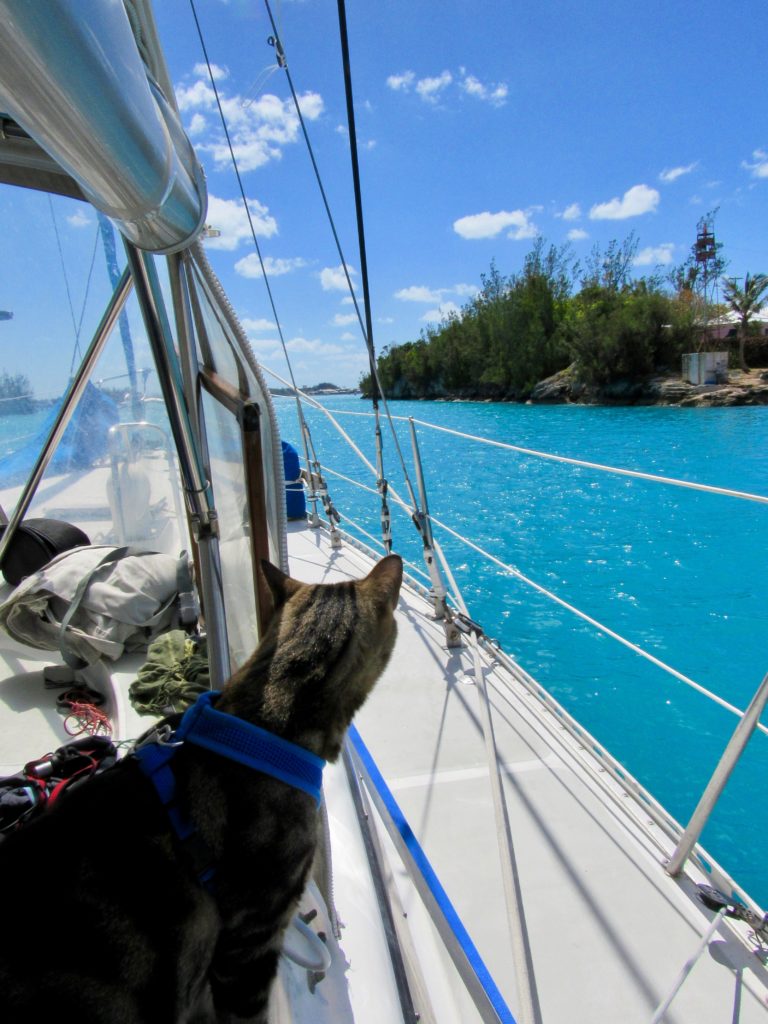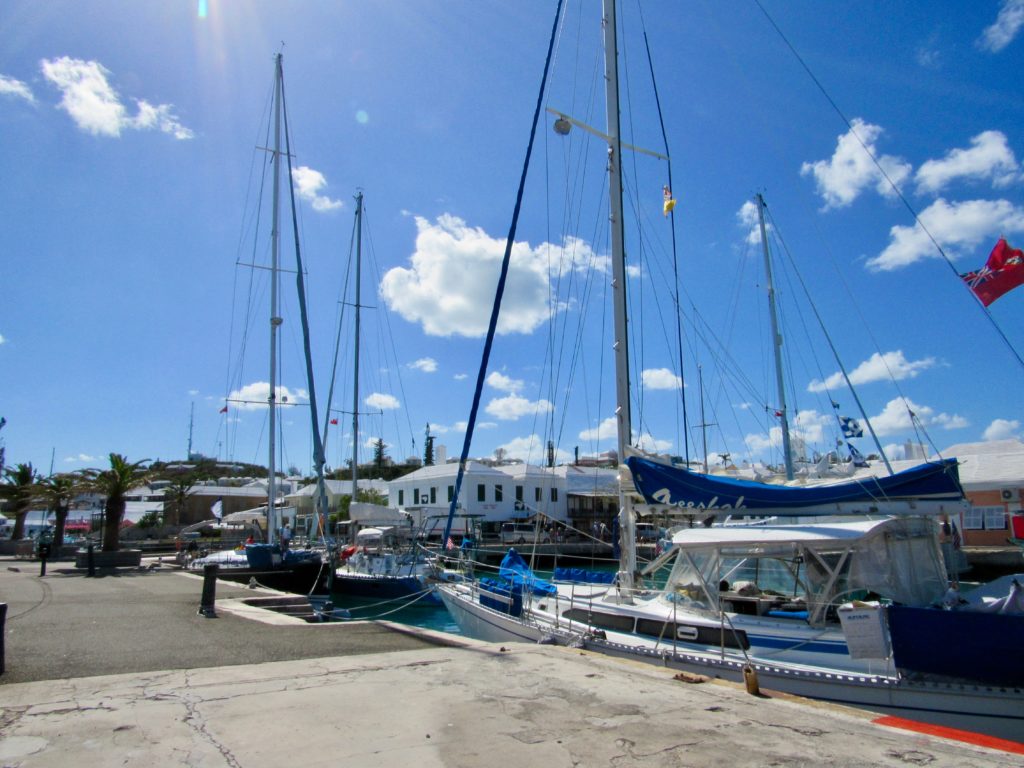 After 9 days, 2 hours, we had arrived…. From Key Largo, Florida we had travelled 955.2 miles at an average speed of 4.3 knots, very slow, but we arrived!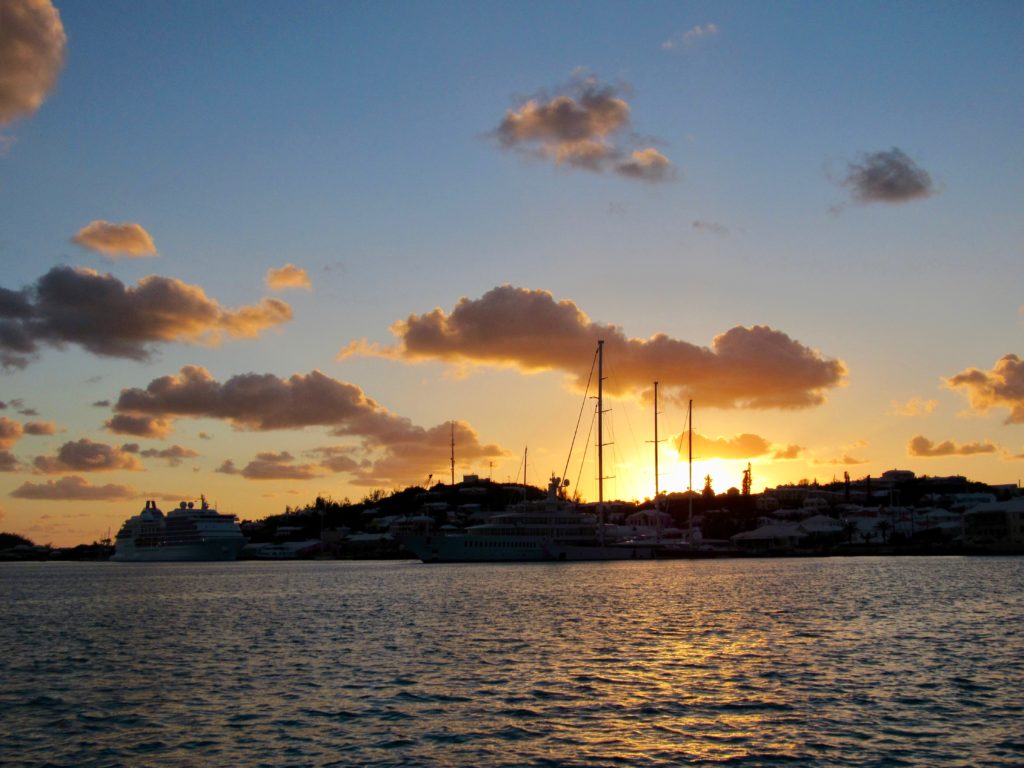 That evening we just rested, enjoying being at anchor where the boat was steady and not rolling, we crashed out and slept for nearly 12 hours.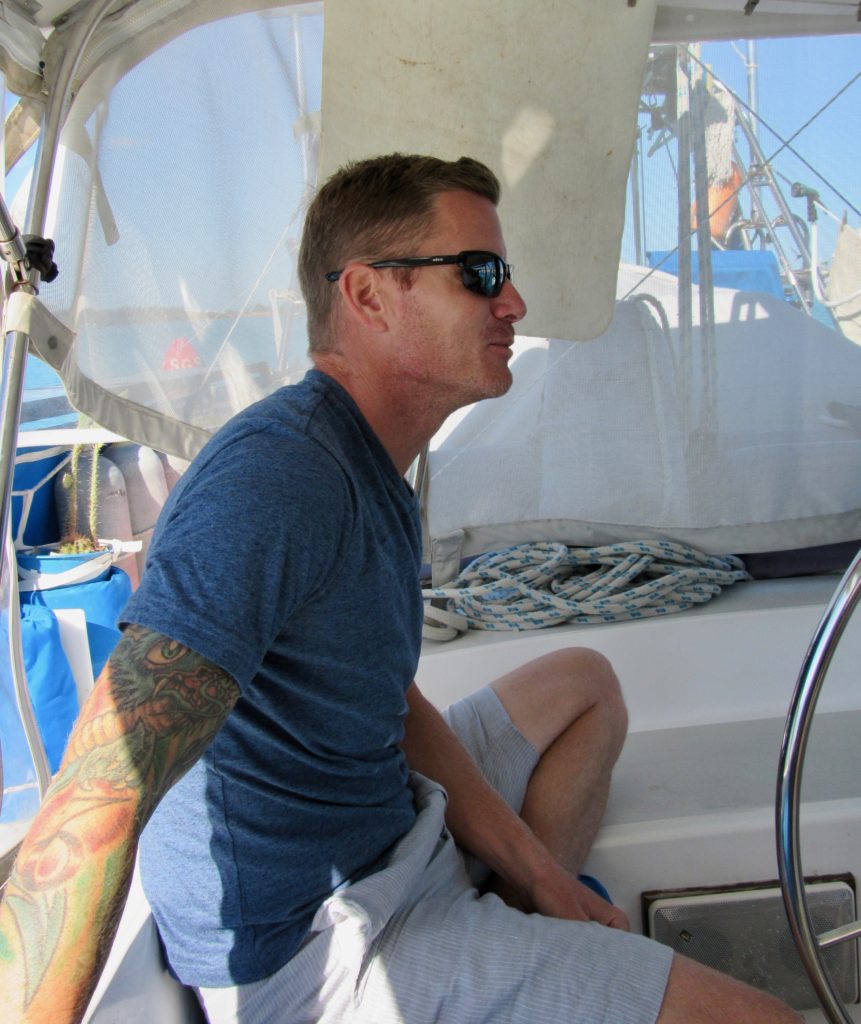 Gavin our son, visited the next morning bringing us some odds and ends we needed. We wandered around St Georges enjoying walking on land. We got our data set up and started the huge tidy up. Everything that had been packed away needed to be unpacked, the boat needed cleaning inside out and we had a huge amount of laundry.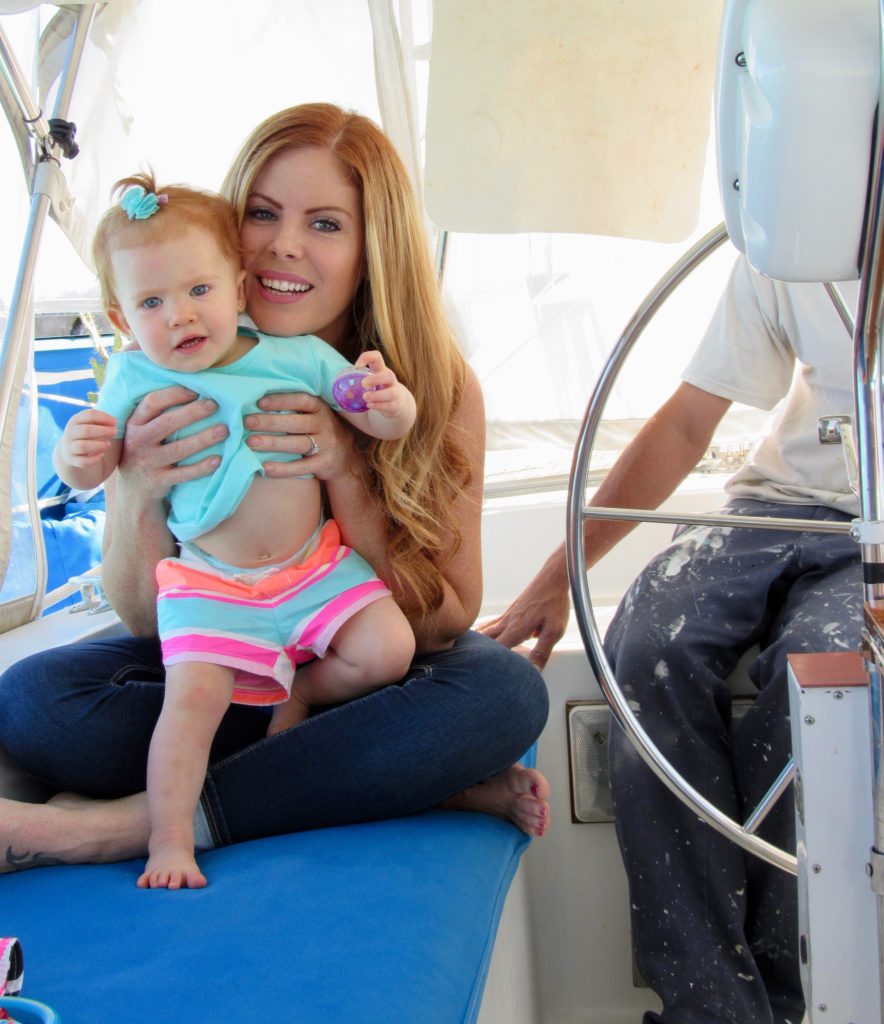 Our daughter Kate with baby May and partner Jae visited that evening having dinner with us. It was lovely to see May who was now over a year old, walking and starting to talk. We had a very nice, simple barbeque dinner.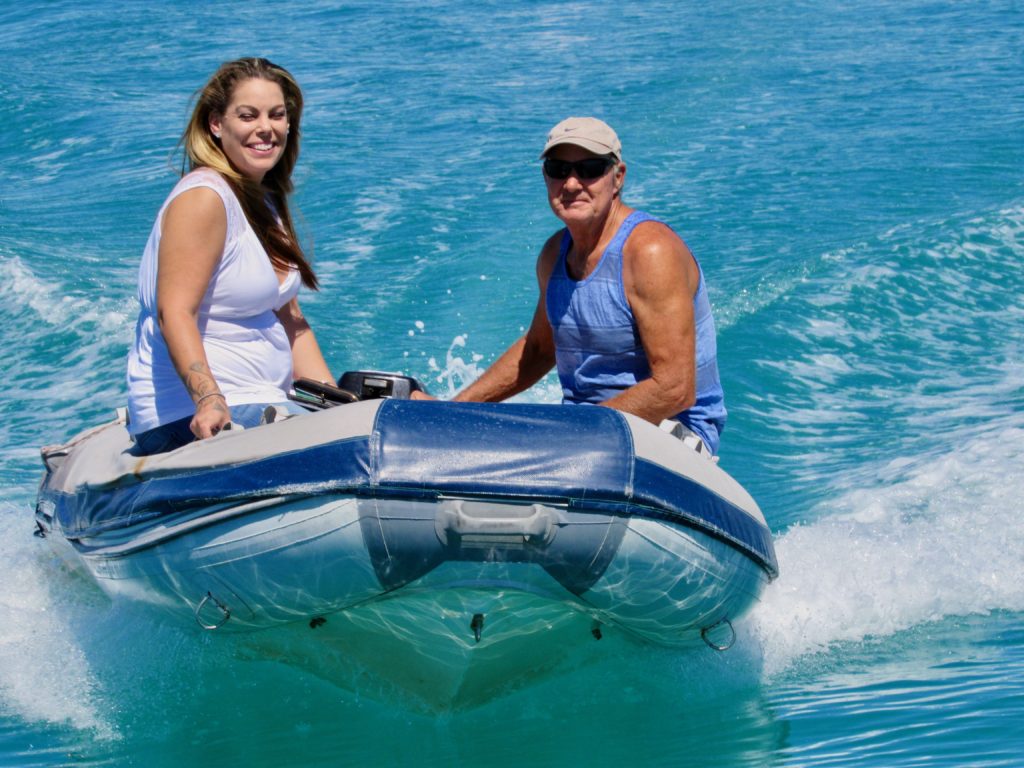 The following day was again another of cleaning, sorting and unpacking. Our daughter Chrissie visited us for lunch and a few hours aboard, she is now 5 month pregnant. Again we enjoyed walking around St. Georges. It is such a scenic, historic, town.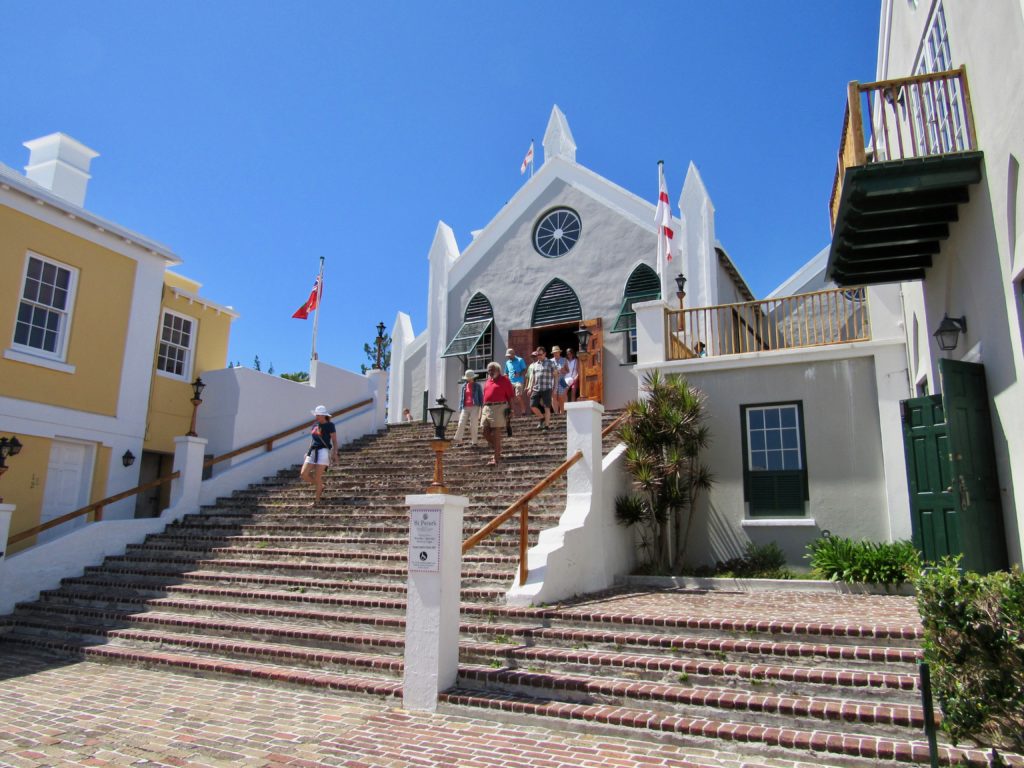 Then it was time to move to Hamilton, so off we set along the Northshore to find an anchorage in the vicinity of Hamilton.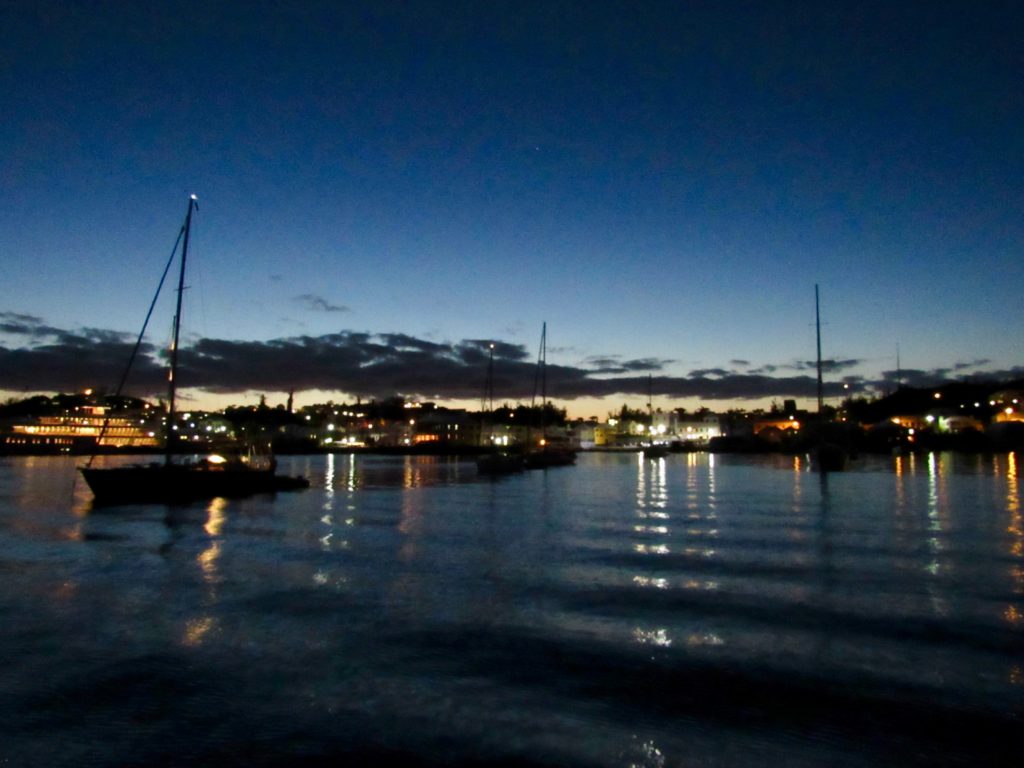 "It is good to have an end to journey toward; but it is the journey that matters, in the end" – Ursula K. Le Guin
Like all explorers, we are drawn to discover what's waiting out there without knowing yet if we have the courage to face it. – Pema Chodron