PHOTO LINKS —->>
1 Back in Bermuda  https://photos.app.goo.gl/tHIRHhlHotkwae1h1 
2 Final crossing to North Carolina   https://photos.app.goo.gl/s3gWCgpM2ACmIDUh2 
There we were on our second return trip to the U.S. East coast! Yes second try, a week before we had to abort our passage due to the weather coming off the US coast.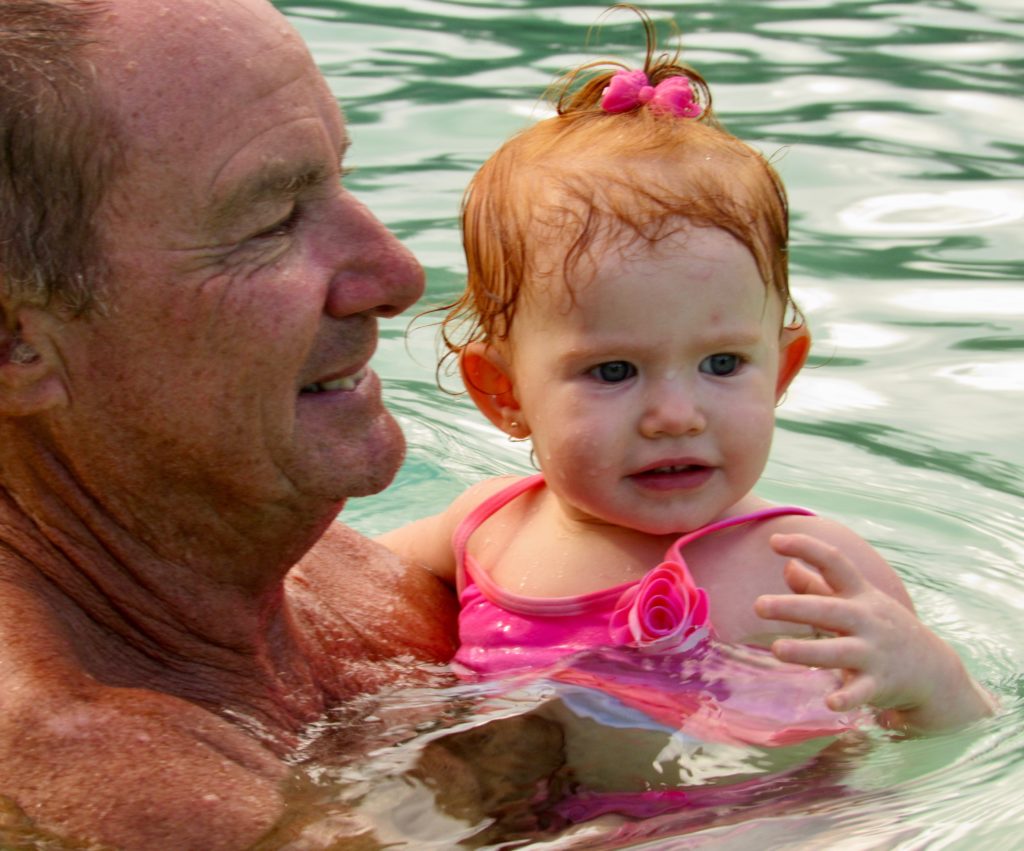 We checked out of St Georges on July 4th. The weather looked great despite localized squalls. We were all set, had Ethan, our excited Grandson aboard, we were all fueled up, plenty of food, off we went, the weather forecast was good, but turned out to be false.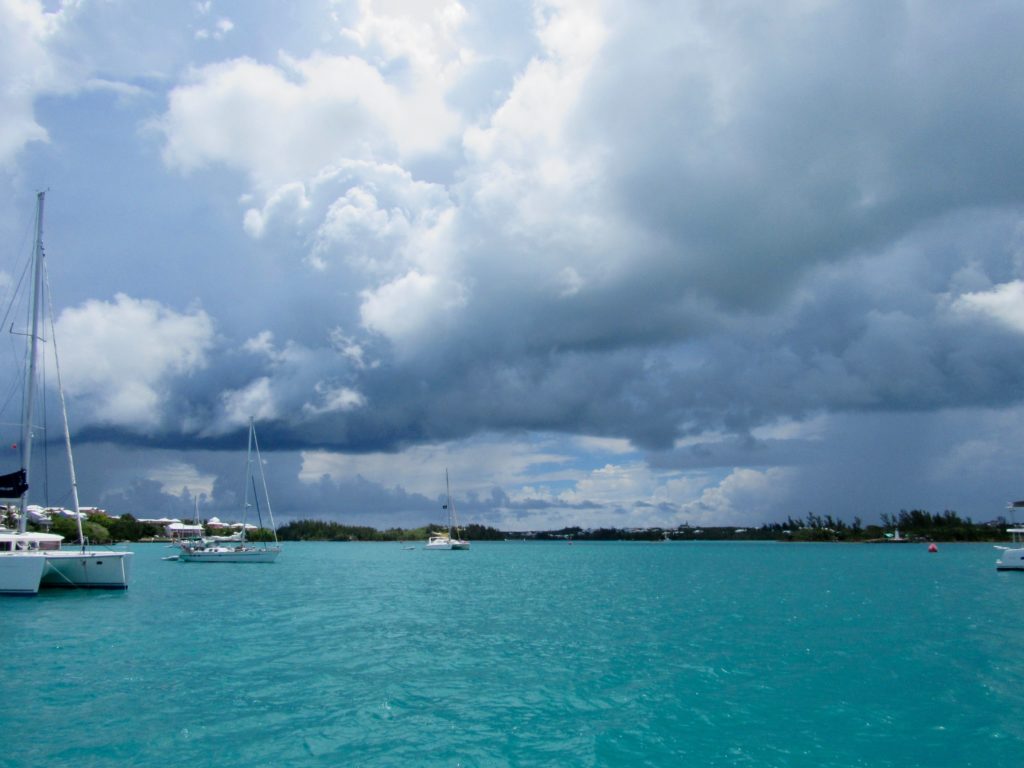 After the 1st 12 hours we had encountered dreadful weather, winds up to 42.8 knots, squalls, high seas, and all coming from the south west exactly where we were trying to head in North Carolina. However we persisted as the weather according to our information was going to become settled and winds were to blow from the south. However this did not happen, we had ever increasing seas, we were having to sail very close to the wind, the going was very slow and uncomfortable. So after 48 hard hours we headed back to Bermuda.
We had a good-sized stainless shackle holding the jib sheet block that gave way… broke. John and I were trying to reef the jib at that the time and bang! It just went. The jib was all over the place sheets slamming and oh what a mess, of course this was at night. Then other various small breakages, lines that were chaffing, water had entered due to waves crashing right over bow and landing near the hardtop, it was practically impossible to move through the boat, it really was quite dangerous. Plus our auto pilot muscle – driving arm/mechanics was busted, so no auto. Luckily that gave way just as we limped back into St Georges harbour. The authorities were great! There they were waiting for our arrival and had been monitoring our progress. Anyway we were back in Bermuda on the 7th. Once back we found out that flights on the east coast had been cancelled due to the system we were heading into, soooo glad we headed back!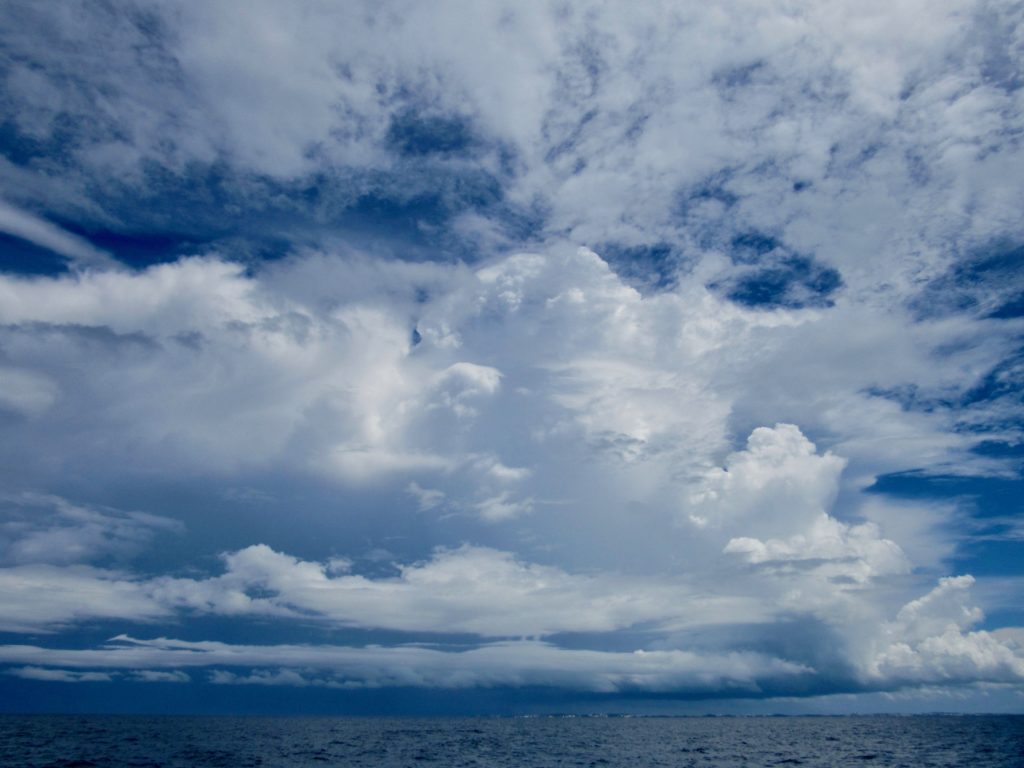 Back in Bermuda we had repairs, plus had to get new expensive auto pilot muscle flown in. We restocked ready to leave again.
Our family was really happy to have us back and we did get to go to our daughter Chrissie's baby shower, which was just lovely.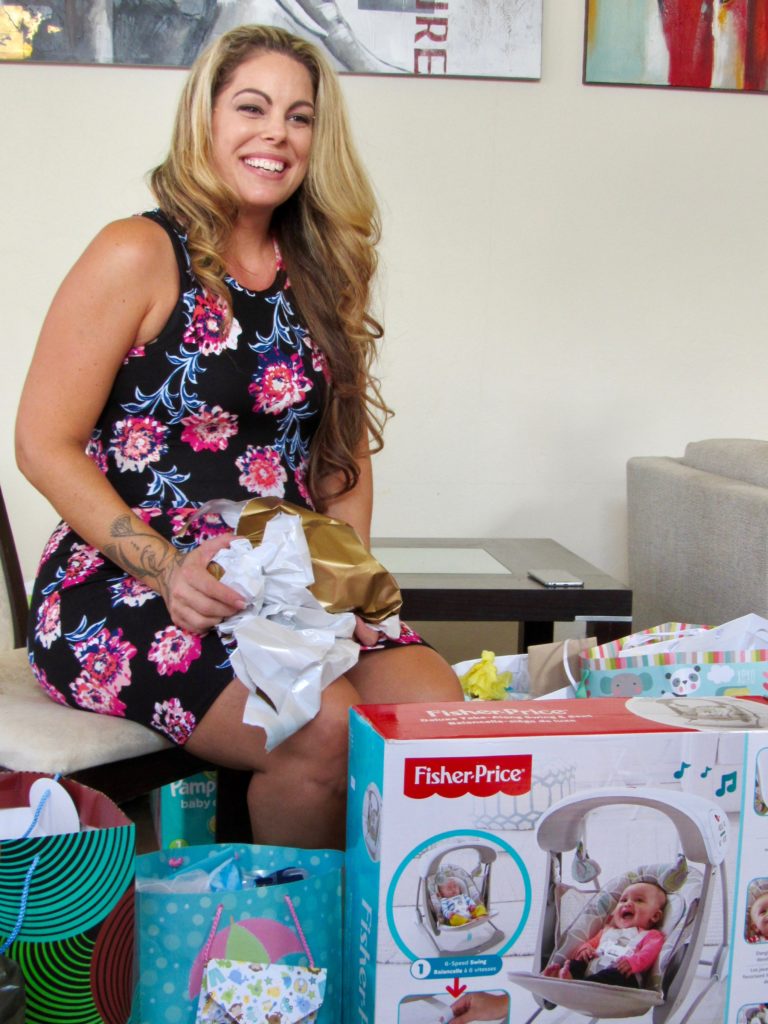 I got to do the walk around St Georges taking pictures of the old Town. I just love St Georges!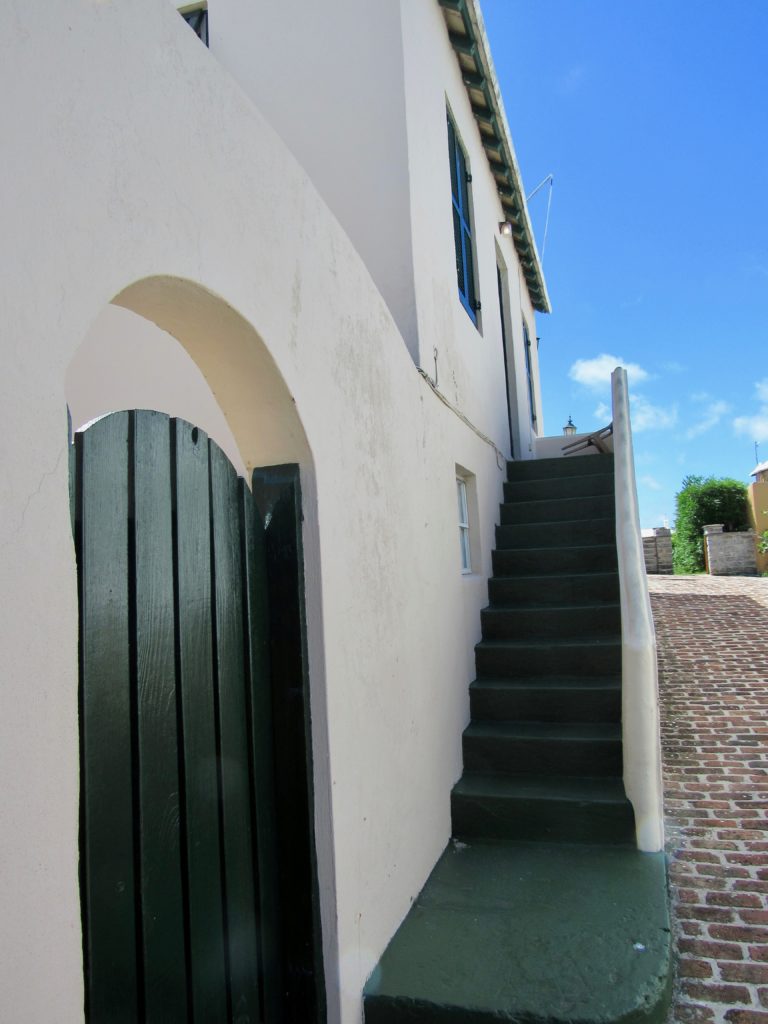 Plus we spent one afternoon at a beach off of Paget Island with Rhianna, Gavin and Lily.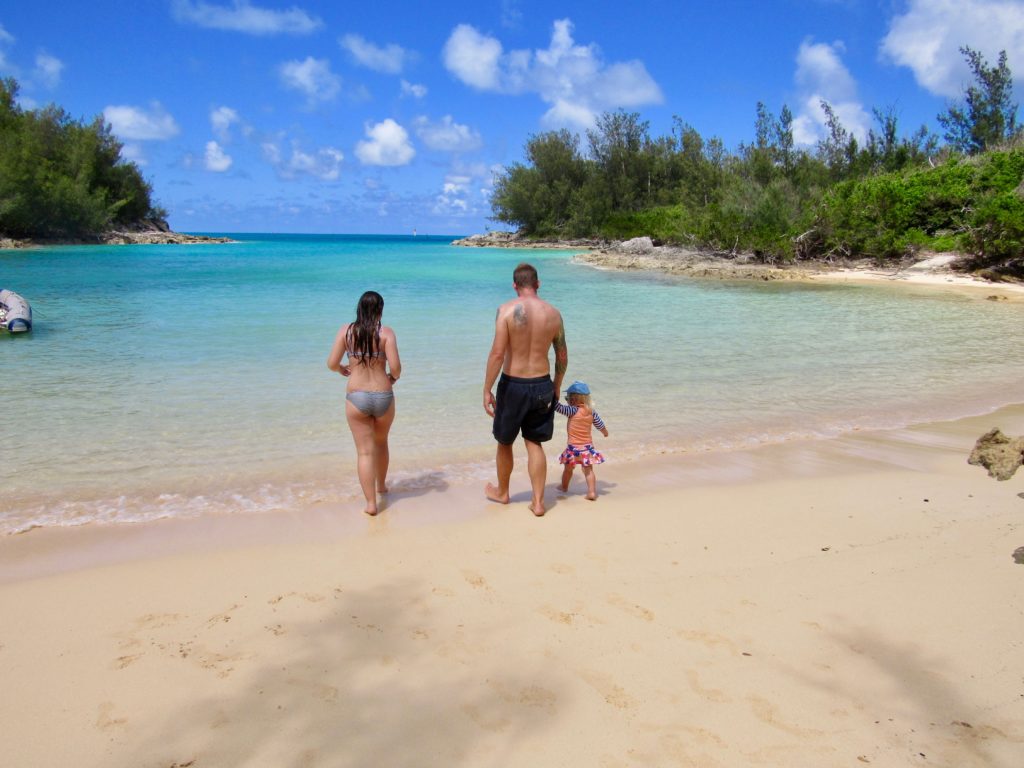 By July 15th we were off again, – no Ethan, he had enough the previous trip. The weather looked great and our first 2 days out were amazing, but not enough wind. However neither of us was complaining.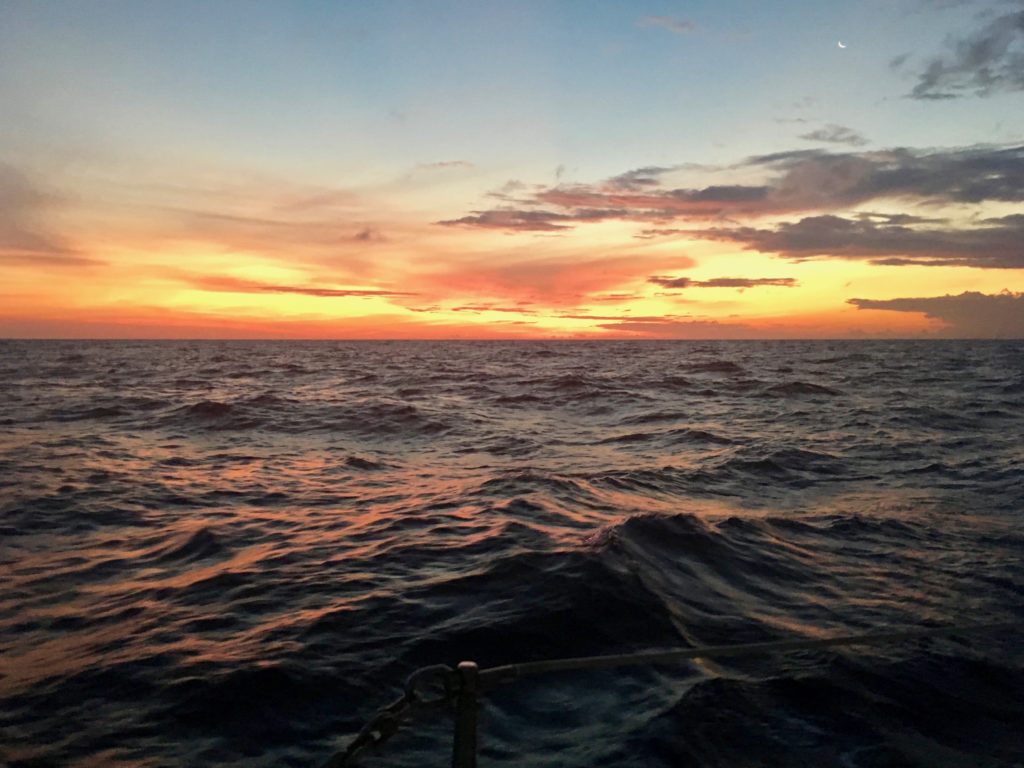 Following were 2 days that we had good sailing wind, plus bigger seas and nights with rainsqualls accompanied by thunder and lightening. We actually saw lightning striking the water off a ways, which I found very worrisome. However the seas weren't bad and we were making good progress.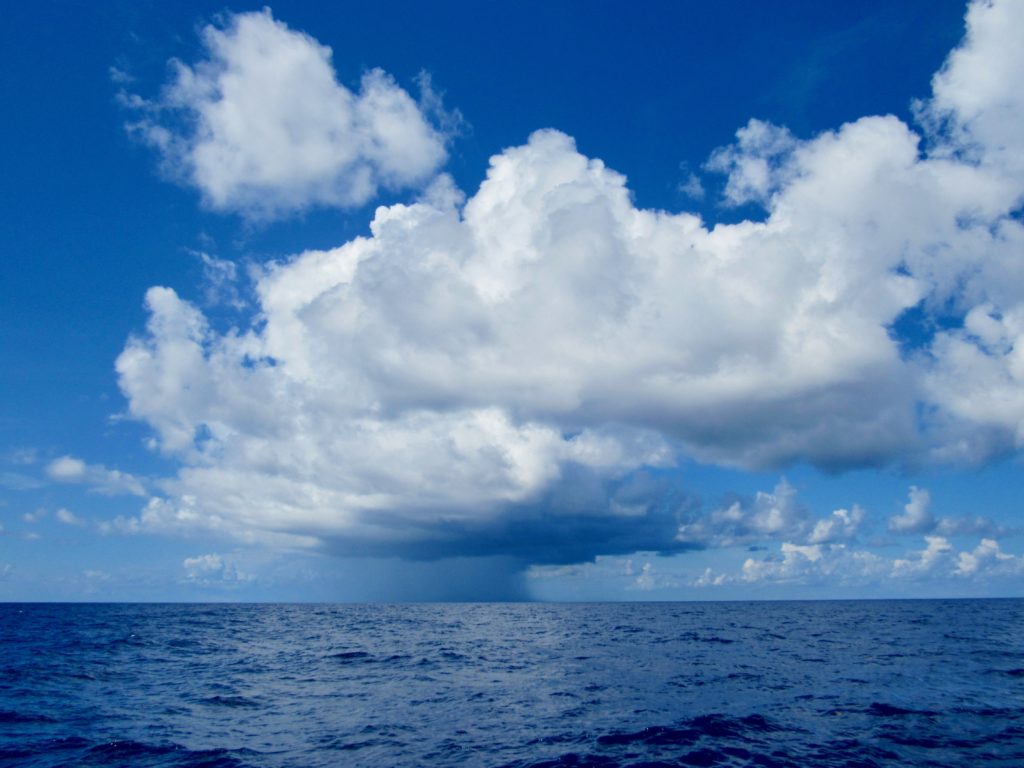 Our final day was another lovely day; blue blue skies and a good breeze lending us a nice board reach to finish our crossing. It was fantastic entering the channel – the Inter Coastal Waterway and passing under a bridge and on to the marina. Just after noon we were dockside at Morehead Yacht Basin, as suggested by John and Kay off svBad Bunny. I can honestly say, "I will NOT be doing a long passage again for a long time" I am happy to do the over nights, short hops, island to island, for now anyway.
Since arriving here in Morehead City we have been doing a massive clean up and fix up. On the passage over the engine's regular fuel leak which had been a drip,    drip,   drip,    filling a cup a week turned into a drip, drip drip, drip, filling the same cup in a few hours. So the mechanic – Mike – told us a new fuel pump was needed. That's one of the jobs. The list is quite long thanks to the beating we took on the 1st passage.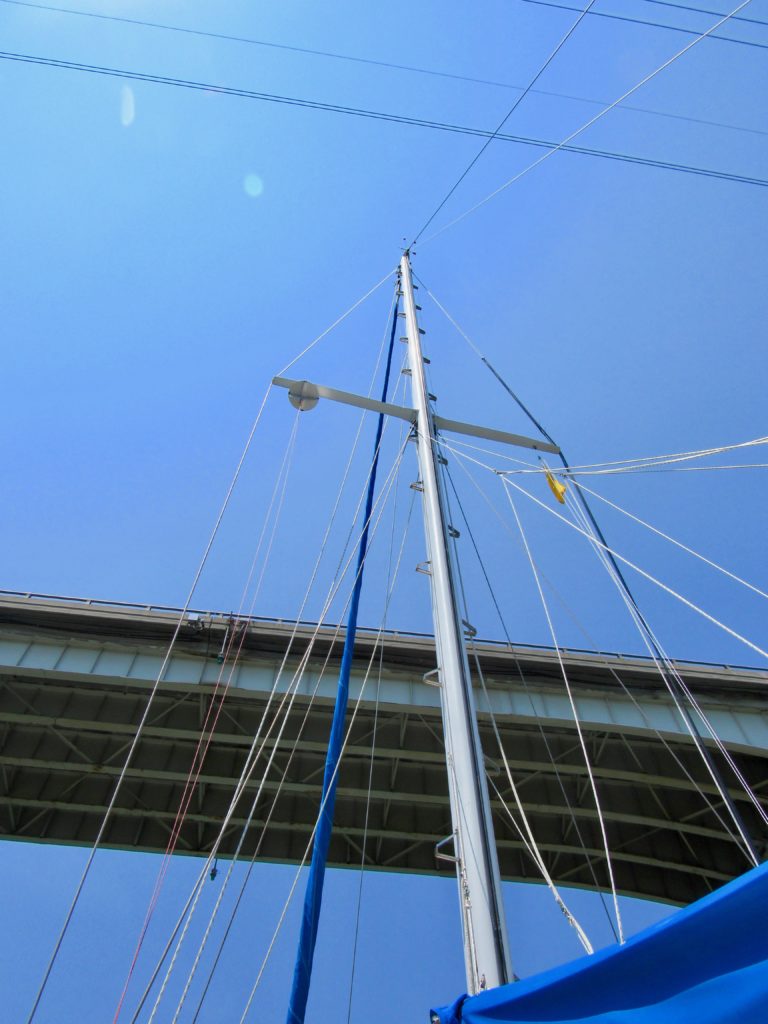 We have enjoyed our marina, the 1st in a year. There is everything we need, plus friendly folks and the use of the marina car.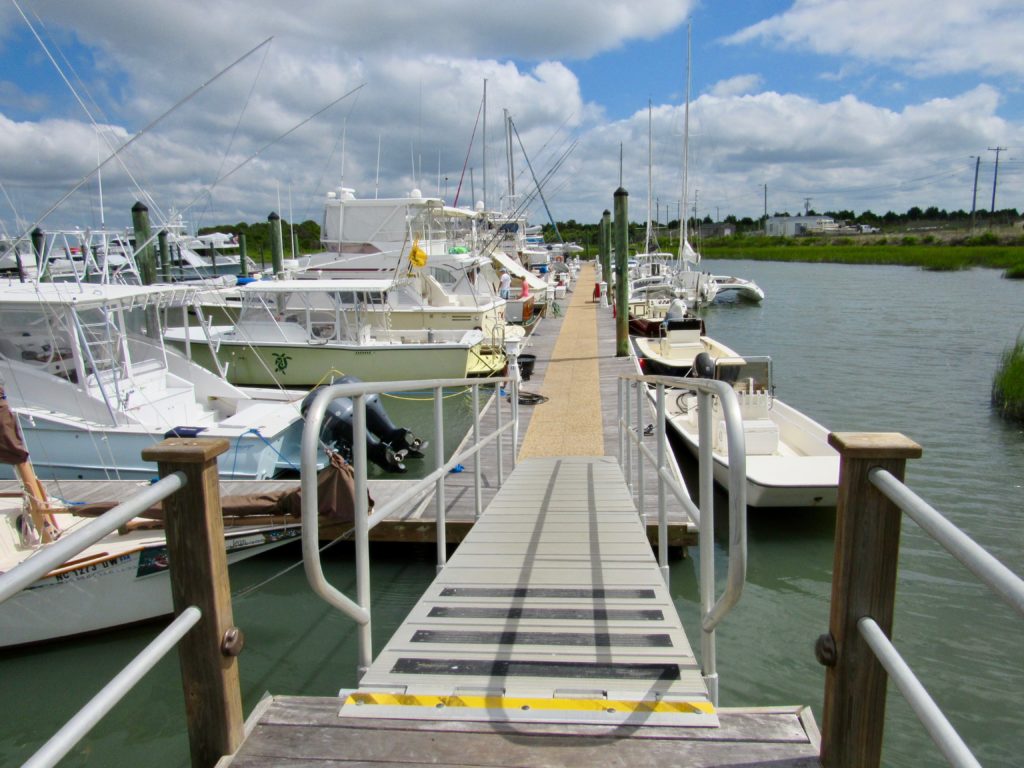 We have borrowed the car most days to drive and get all we need and to have a quick look at the surrounding area.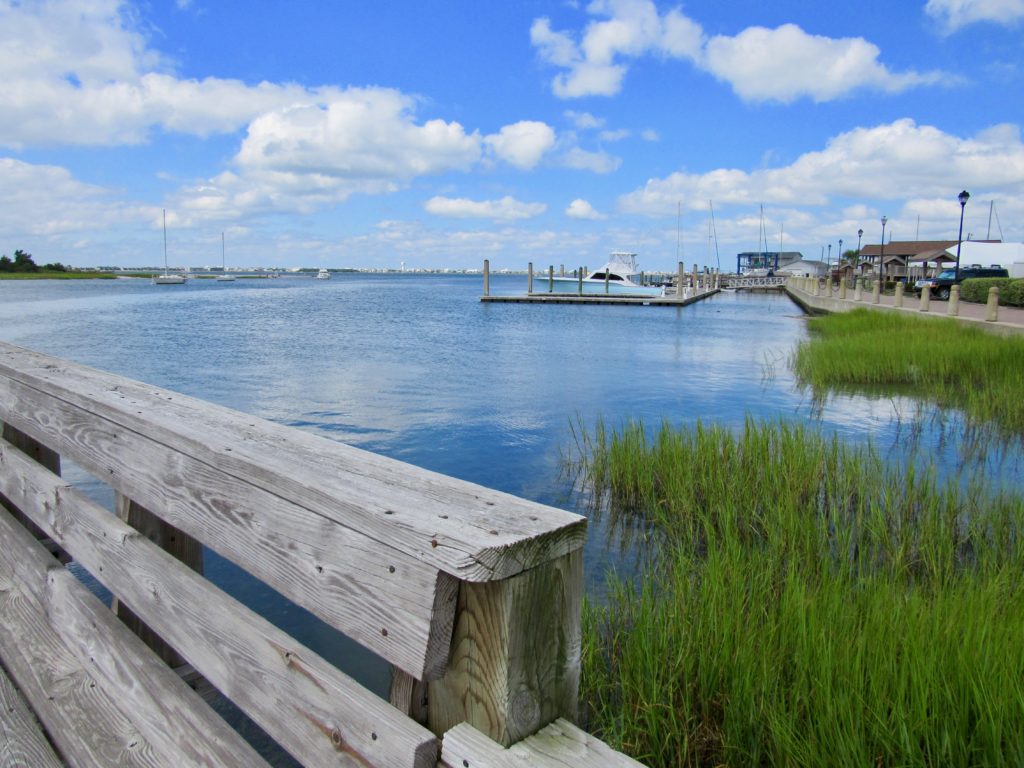 We enjoyed a walk along the waterfront and through the neighborhood. It is a very nice area. Dinner out was excellent, one restaurant, "Floyds" the dish I had was amazing. Shrimp with a cheese grits side. I discovered grits are really good.
Rig heavy, reef early, and pray often; for God does not assure us an easy passage, but He does promise a safe anchorage…
"Realize deeply that the present moment is all you ever have" Eckhart Tolle
Please follow and like us: